Join our global network of over 10,000 members across more than 60 countries
Join Now
RIMS 2020 Annual Conference & Exhibition Cancelled
For the first time in the Society's 70-year history, it is with a heavy heart that RIMS regretfully must cancel its 2020 Annual Conference & Exhibition. We can't express enough how grateful we are for your patience as we explored every viable option.
Learn More
Risk Knowledge
The 93-page survey provides detailed compensation analysis by industry, location, and position for virtually all risk professional positions. The survey also demonstrates the impact of education, experience, and certain demographics on compensation, as well as benefits and additional cash compensation programs available to practitioners.
Learn More
>
The report provides an overview and advantages of FVWC policies, as well as key considerations for risk professionals to more effectively manage FVWC rates, employee jurisdiction, cross-over coverage challenges and claims management.
Learn More
Sponsored Content
>
The RIMS report the explores strategic approaches and techniques for productively managing uncertainty when innovating. It includes examples and best practices, highlighting the contributions that strategic risk practitioners can offer leadership. Additionally, the report discusses common challenges posed by rapid innovation, as well as the skills and traits required of today's risk professional.
Learn More
>
Risk Management Magazine
Subpar work, conflicts of interest and recent corporate failures are prompting a reassessment of external audit's role.
Read More
Your risk management journey
Wherever you are in your risk management journey, we have the resources, tools, events, and certifications to help you.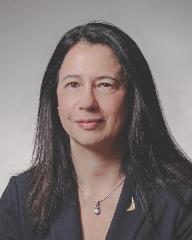 Leadership Corner
RIMS 2020 President Laura Langone shares her vision for the future of the profession...
Learn More