Annual Reports
The integration of risk management into global business economies has challenged today's risk professionals to think big. A new wave of technology, political and environmental uncertainties and other emerging trends have challenged practitioners to test their ability to effectively understand, manage and leverage risk, while providing their organizations with critical support to achieve their strategic objectives.
Risk professionals have taken action to continue to build their professional legacies and, as a united RIMS community, contribute to the advancement of risk management. In 2017, the Society made tremendous strides to deliver new opportunities and critical resources to help risk professionals to meet and exceed expectations.
Highlights from 2017 included the addition of new membership categories, opening access to RIMS membership globally. The new categories are a pathway for all risk professionals, at all levels of experience, from varied geographic areas and industries.
Globally, the Society identified India, China, and the ASEAN region to focus its global development efforts. We continue to build our Regional Advisory Groups in these areas to help RIMS better understand the needs of local professionals. Initiatives in 2017 included the very first Risk Summit in Mumbai and RIMS Risk Management Forum in Beijing. These new RIMS events were a well-received addition to our already outstanding lineup of global events.
RIMS-CRMP certification continued to gain traction in 2017. The certification became internationally accredited by the American National Standards Institute (ANSI) under the ISO/IEC 17024:2012 standard. As the first risk management certification in the world to achieve this accreditation, it now provides an even greater opportunity for risk professionals to demonstrate their knowledge and skills.
Other key 2017 initiatives included RIMS External Affairs Committee's efforts to support the reauthorization of the National Flood Insurance Program and the EU-U.S. Covered Agreement, new surveys such as the ERM Benchmark, Business Interruption and Cyber, the tremendous success of the Society's first Cyber Risk Forum, as well as the revised Professional Growth Model, the Core Competency Model and the numerous articles published in Risk Management magazine and in the Society's Risk Knowledge library.
RIMS success is a credit to our dedicated, active and engaged members. Because of them, the Society continues to gain recognition around the world as the go-to source for leading resources, content, education and networking opportunities for the risk management professional. Together, we are successfully addressing both longstanding and emerging risks, ensuring that our organizations are positioned for success. Together, we are positively impacting the future of the profession and building a powerful and sustainable global risk management community for years to come.
Read the 2017 RIMS Annual Report for more on the latest from RIMS.
Sincerely,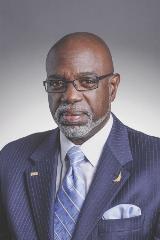 Robert Cartwright, Jr.
RIMS 2018 President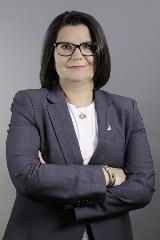 Mary Roth
RIMS Chief Executive Officer