Canadian Risk Management
Exam Information
The CRM54, CRM55 and CRM56 exams are administered in a virtual format on The Institutes' virtual learning management system. Exams are 70 multiple-choice questions; candidates have one hour and 40 minutes to complete an exam. Exam access is available on the first day of the current exam window OR upon receiving a virtual platform login, whichever occurs later. Exam access ends on December 31 of the current year.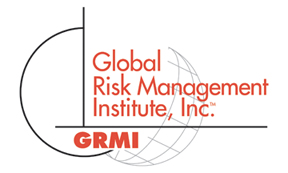 Exam Process
Visit the Exam Registration page to submit payment for your exam.
After submitting payment, GRMI will register you for the exam and email your access instructions within two weeks.
After you complete the exam, a pass/fail message will appear on your screen—70% is a passing score—and a report will be sent to GRMI.
New to virtual exams? Watch a demonstration:
Exam Fee Refund Policy
Failure to complete a virtual CRM exam within three months of submitting payment will result in a forfeiture of the entire exam registration fee. If a CRM candidate is no longer interested in taking the exam, GRMI will refund 50% of the registration fee, as long as an exam has not been accessed.