Canadian Risk Management Standardized Exams
Exams (CRM54, CRM55 and CRM56) are now available on The Institutes Virtual Learning Management System (LMS) platform. The exam registration webpage refers to exam windows to help GRMI forecast but you are NOT required to complete the exam during the selected window. All virtual exams should be completed within 3 months of receiving virtual platform log-in information.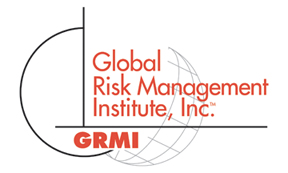 Once payment is received, your exam will be registered and the access instructions will be emailed to you within 3 weeks. Each of the one hour and 40 minute CRM standardized exams, include 70 multiple choice questions, and 70% is considered a passing score. Once you complete the exam, a pass/fail message will appear on your computer screen, and a report will be sent to GRMI.
Exam Registration Fee Refund Policy
Failure to complete a CRM exam within 9 months of submitting payment will result in a forfeiture of the entire exam registration fee. If a CRM candidate is no longer interested in taking the exam, GRMI will refund fifty percent of the registration fee, as long as an exam has not been accessed.