Canadian Risk Management (CRM)
Designation
The CRM designation is a widely recognized qualification that provides risk managers with a foundation of knowledge and skills needed to identify, assess, monitor, and limit risks. The CRM is awarded by the Risk and Insurance Management Society (RIMS).​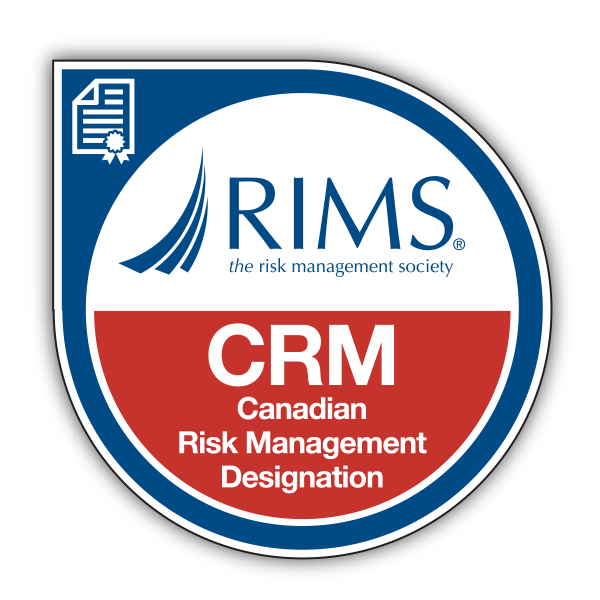 Why You Should Earn Your CRM
Earn the CRM designation to demonstrate a level of professional commitment, knowledge, and skills that employers from the public and private sector recognize.
Competitiveness
Formal training gives you a competitive advantage that public and private employers seek.
Achievement
Demonstrate that you have achieved the knowledge and skills necessary to identify, assess, monitor and limit risks.
Recognition
Stand out among others and demonstrate your professional commitment, knowledge and skills.
Advancement
Improve your ability to achieve your organization's risk management objectives and your career goals.