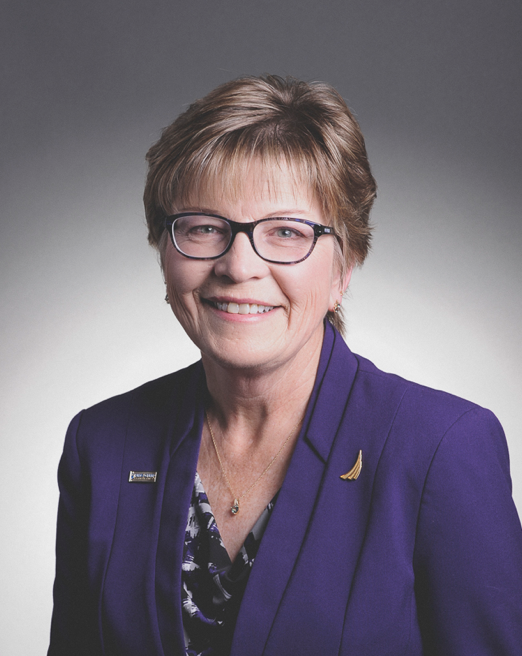 Stepping into the role of RIMS President, I knew my agenda would be full. I knew that it would include invitations to global risk management events, a focus on chapter strengthening initiatives and the development of new opportunities for the Society's members. As a longstanding member, I also knew – and was looking forward to – my role at RIMS 2019 Annual Conference & Exhibition. Boston far exceeded my expectations and the memory will last a lifetime.
RIMS 2019 was an overwhelming success. Near record-breaking attendance, industry-leading education and revolutionary solutions in the Marketplace, once again, made the conference a can't-miss-event.
At the conference, RIMS introduced two new reports that focus on the future of risk management. RIMS Executive Report: Identifying and Evaluating Emerging Risks, and the RIMS Marsh Risk Excellence Report XVI: Strategic Risk Finance in the Era of Big Data. Both reports are now available in our newly designed website's Risk Knowledge library.
Learning from our Risk Manager of the Year and Goodell honorees in the General Session, announcing our first RIMSTech competition winner in the Start-Up Stadium and sitting down with and having (what felt like) a one-on-one conversation with sports icon Billie Jean King all made the conference a truly unbelievable experience.
I want to thank everyone for sharing their knowledge and perspectives, and doing their part to make the Annual Conference the world's premier risk management event.
Inspired by the memories and excitement, your RIMS team left the Annual Conference & Exhibition energized and ready to deliver yet another wave of opportunities that support your risk management journey...
On June 14 in New York, RIMS will host its fourth annual NeXtGen Forum. Designed for "rising risk professionals," the event's education will focus on relevant practices and strategies, as well as career development opportunities for these emerging leaders.
Registration has now opened for RIMS Canada Conference set for September 8-11 in Edmonton, Alberta. Addressing the complexity and impact of today's risks, the conference theme this year is "Transform" – how we must transform the way we approach risks, the way we employ new technologies, how we communicate and think. We hope to see you there.
As risks change, so must risk professionals. RIMS Risk Talent 2025 Survey aims to provide valuable insight on the risk professional of the future – the background, skills, experience and viewpoints necessary to sustain the profession, and successfully navigate the evolving business environment. We are currently accepting responses and I encourage you to take the less than five-minute survey. Use the password: rims2025.
Finally, as we look toward the future of risk management, it is critical that RIMS remains active in its advocacy efforts to ensure that regulations reflect the best interests of our members. Just last week, the National Flood Insurance Program – a RIMS legislative priority – was granted another short extension. While our External Affairs Committee has addressed the importance of the NFIP's reauthorization, the group would have a preferred a more stable long-term resolution. This, along with the reauthorization of the Terrorism Risk Insurance Act (TRIA) will be the focus of RIMS Legislative Summit later this year. I hope many of your will be there with us to move these priorities forward.
Volunteers are so important for us to achieve our goals. RIMS committees and councils play a big role in the Annual Conference, reviewing hundreds of education submissions and exhibitor applications. They develop reports and surveys that set benchmarks and inspire new ways of thinking. They look at legislation and, also, ensure that this Society remains welcoming to professionals from all backgrounds and experiences. I encourage you to volunteer, to get involved with RIMS and make your own professional memories that will surely last a lifetime.
Sincerely,
Gloria Brosius, RIMS-CRMP
RIMS 2019 President
---