Phoenix Park Hotel
520 North Capitol St NW
Washington, D.C., USA, 20001

Agenda
October 16
9:00am - 11:30am: Registration – Phoenix Park Hotel Lobby
11:45am - 5:00pm: Speaker presentations and sessions
5:15pm - 7:15pm: Cocktail reception – Fig & Olive Restaurant
934 Palmer Alley NW, Washington, DC 20001
October 17
7:30am - 8:30am: Breakfast
9:00am - 4:00 pm: Congressional office visits (with lunch break)
5:00pm: Attendee departures
SPONSORED BY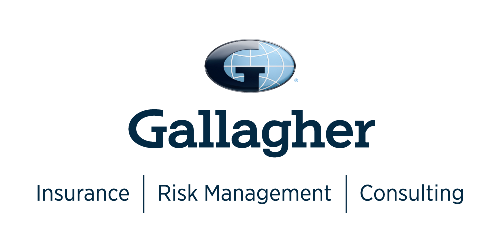 Keynote Speaker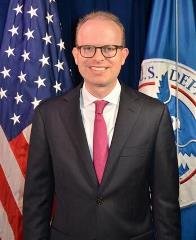 Daniel Kaniewski, PhD
FEMA, Deputy Administrator for Resilience
Daniel Kaniewski leads all of FEMA's pre-disaster programs including those aimed at preparing individuals and communities for disasters, enhancing capabilities of state and local response agencies, strengthening vulnerable infrastructure, insuring against catastrophic losses, and supporting continuity of operations/government.
Featured Speaker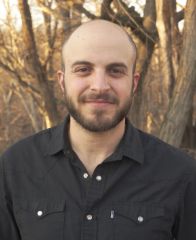 Naseem Khuri
Former Senior Advisor to the Kennedy School Negotiation Project at Harvard Kennedy School
Naseem Khuri specializes in negotiation, influence, and conflict management. He works with Fortune 100 companies, government institutions, and non-profit and international organizations. He offers a diverse range of training and consulting services, including managing strategic planning processes, delivering customized negotiation and influence training, improving key vendor relationships, and facilitating internal change conversations and initiatives. Clients include Israeli, Palestinian and international diplomats and political leaders, the U.S. State Department, U.S. Navy SEALs, U.S. Air Force, and the World Bank.
Experience the legislative process firsthand.
RIMS is always advocating on your behalf. Now it's your turn to be part of the process. Join us on Capitol Hill to hear from and work with leading legislators and lobbyists.
The RIMS Legislative Summit is your chance to not only see what goes on in Washington, but to actively participate in your government. Washington insiders will provide an update on the current Capitol Hill happenings. RIMS staff and DC counsel will discuss the policy issues of focus and what to expect during the legislative visits. Wednesday evening we will have a fun reception featuring a Member of Congress!
The event includes:
Meetings with legislators and staff

Breakfast and lunch

Reception featuring a Member of Congress

Legislative and election updates

Networking with RIMS members from across the country
Testimonial
"The RIMS Legislative Conference was one of the most rewarding experiences that I have had in my professional career. The ability to speak to the offices of our member representatives on issues that affect our day-to-day business operations and discuss how current legislation could impact us was incredible. The staff at RIMS prepared us for the meetings in advance so that our time was meaningful and impactful to each of the members of the House and the Senate. Being a part of the process is an experience I would recommend to all members of RIMS and I will hope to participate for many years to come!"
Kristen Peed
Director, Corporate Risk Management
CBIZ, Inc.
"The Legislative Summit it is a great way for YRPs to be actively involved in the political process as it affects the risk management and insurance industry. The summit addressed key topics and the impact of current legislation. Going to Capitol Hill to meet members of the House and the Senate and discuss our concerns was an invaluable experience. I will be attending again this year and highly recommend other YRPs to join."
LJ Pilar
Vice President
Morgan Stanley | Investment Management
The RIMS-Certified Risk Management Professional​​ (RIMS-CRMP)​ is a professional certification that demonstrates your achievement of risk management competencies, knowledge and commitment to quality. It represents the standard of education, experience and ethics that the discipline requires.

Participants will earn CE points for attending the event. (Exact number to be determined closer to the event)

Registration
If you are registered for the RIMS Legislative Summit, you may earn recertification credits for the RIMS-CRMP. You can record your attendance on the RIMS-CRMP recertification portal and attach the agenda and session descriptions to your record.
* Cancellation and Refund Policy
If you have questions on RIMS-CRMP, please contact RIMS-CRMP@RIMS.org.
Supporting Materials
Legislative Summit 2019: Know Before You Go Webinar