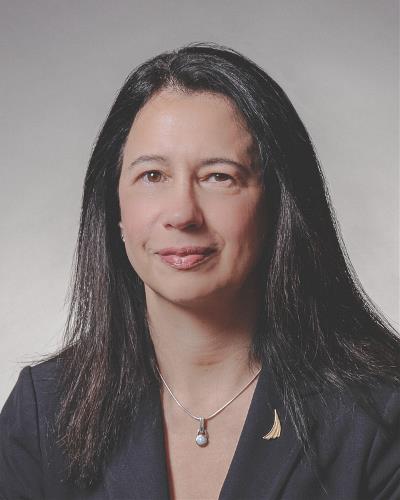 My Fellow Members,
As we close 2020, I can't express how proud I am of this Society, it's amazing volunteers and staff for their resiliency and persistence. I am so grateful to all of you who supported the Society and me personally during this year.
Navigating these unprecedented times has been a challenge, but this is what risk management is all about. When adversity strikes, risk professionals are the ones who help organizations seamlessly shift gears, who are called on to support changes in strategy and are pivotal to not just our organization's survival but to empowering it to emerge stronger and more prepared.
Just like you, RIMS has had to adapt. And, even in the very last month of 2020, your Society has remained steadfast in its mission to deliver the best and most insightful knowledge and opportunities.
This month, we held RIMS Risk Forum India. The Forum drew its largest attendance in the past three years and highlighted the ingenuity of the country's risk management community. Thank you to all of our sponsors and partners who participated in the virtual event, and the speakers who generously shared their risk management experiences with the group. During the Forum, we unveiled the Marsh RIMS Excellence in Risk Management India report that explores the biggest challenges for organizations in the country, as well as effective risk management strategies for navigating them.
Over the past year, we have met, engaged and collaborated with risk management leaders in India to explore the advantages of a chapter in the region. Well, we're excited to announce, that this month, all of that hard came to fruition. We are so proud to welcome RIMS India Chapter – the Society's 80th chapter – and are looking forward to learning from its leadership.
RIMS and FERMA continue to advocate for the profession, specifically sharing our members' perspective on the business interruption dilemma. Together, we held a webinar that addressed organizational challenges stemming from the global pandemic, opportunities for the insurance industry to better support business interruption issues and, most importantly, how risk professionals can prepare for future disruptions. That webinar is now available on-demand, here.
While we continue to monitor the pandemic and the potential impact it could have on travel and large scale, RIMS 2021 must go on. RIMS 2021 will be hybrid event and our plan is to continue to keep our community informed. That said, planning must go on and I am happy to share that RIMS Annual Conference Programming Committee has successfully selected the session for event.
Looking back to January 2020, when we held our Leadership Summit in Florida, a group of dedicated RIMS volunteers joined us for a lively discussion about the future of the profession and Society. Back then, before the pandemic changed our lives, we were already having conversations about the Society: becoming more digital; creating opportunities to elevate risk management to Board and C-levels of the organization; and opportunities to create a more inclusive community.
At the time, these were long-term, strategic goals. But, in the blink of an eye, all of that changed. The universe forced us to move much faster and we had to adapt.
It's extremely hard to find the "silver lining" in any of this. But, we should not underestimate the enormous opportunity this has presented for risk professionals to showcase our value. So, as I did on my first day as RIMS President, I'm asking you to "Dare To Be Different." Challenge yourself to step out of your comfort zones and demand the resources you need; to elevate the value and impact of your work to ensure you get the recognition that you deserve. Continue to share your experiences with RIMS and, together, let's advance this our profession.
I want to personally thank my fellow RIMS Board Directors. Each one of you brings a unique, highly-qualified and strategic perspective to our discussions. Your commitment to advancing risk management is unrivaled and it has been an honor to have you by my side. I would like thank Mary Roth and the RIMS staff for their relentless attitude and work-ethic that, through the most difficult of times, brought the Board's vision to reality.
I want to thank our Chapter leaders. This year, RIMS chapters were tested and our local leaders rose to the occasion. Through adversity, RIMS chapters were innovative and continued to be an outstanding outlet for our global community. Similarly, I want to thank all of our committee and council volunteers, and, especially our RIMS Diversity and Inclusion Advisory Council whose insight guided our actions and enabled this Society to take a tangible stand against social injustices.
Our ability to deliver the most expansive collection of thought-leading knowledge, reports and e-learning experiences is a testament to you. You are the heart of RIMS and I would like to extend my sincerest gratitude for your continued engagement and unwavering commitment to our profession.
Your incoming president, Ellen Dunkin, is no stranger to RIMS. She has a remarkable understanding of RIMS strategic direction and the risk management profession. I am 100% confident that under her leadership this Society will flourish and will continue to engage partners and re-invent its resources to align with your greatest needs.
Wishing you all a safe, happy and healthy New Year.
Sincerely,

Laura Langone
RIMS 2020 President