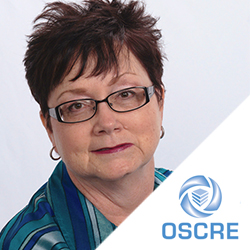 Welcome to a special episode of RIMScast.
To further the discussion around the California Consumer Privacy Act of 2018 (CCPA), host Justin Smulison discusses how the new law will impact risk professionals involved in real estate (commercial and residential). He is joined by Lisa Stanley, the CEO of OSCRE International, a collaboration of organizations and individuals focused on the development and implementation of real estate standards. With privacy, data governance and collection at the heart of the CCPA, Lisa certainly has her ear to the ground and lends her insight as to how businesses with clients and offices in California can comply or catch up with the newly-enacted law.
For more information about CCPA be sure to download the Jan. 14, 2020 RIMScast episode with Teri Cotton Santos, who authored the RIMS Professional Report, Understanding the California Consumer Privacy Act of 2018.
More RIMScast episodes are available here.
Find the right RIMS membership for you and your organization here.
Interested in Downloading?
In order to access this content, please log in. If you do not have a RIMS account, sign up for one today.
Login / Sign Up