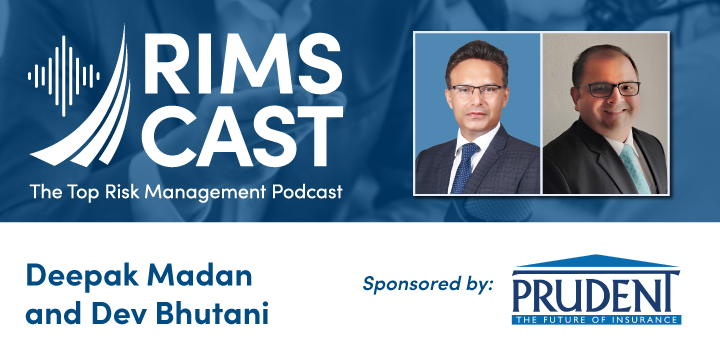 This RIMScast episode explores the growing challenge of Environmental, Social and Governance (ESG) risks in today's world, and its impact on businesses from a risk and insurance perspective. Deepak Madan and Dev Bhutani from the risk consulting division of Prudent Insurance Brokers Pvt Ltd will demystify these areas.

In this interview, they will address:
The key challenges posed by ESG risks for organizations.

The impact ESG has on risk management & insurance.
With rapid technological advancement, increased social outreach and, awareness on our fragile environment, it is critical that business leaders increase their focus on their organization's response to ESG.
Download and listen now to hear from India's leading insurance brokers and risk consultants.
Note: All downloads and related contact information will be accessible to the podcast sponsor.
Interested in Downloading?
In order to access this content, please log in. If you do not have a RIMS account, sign up for one today.
Login / Sign Up