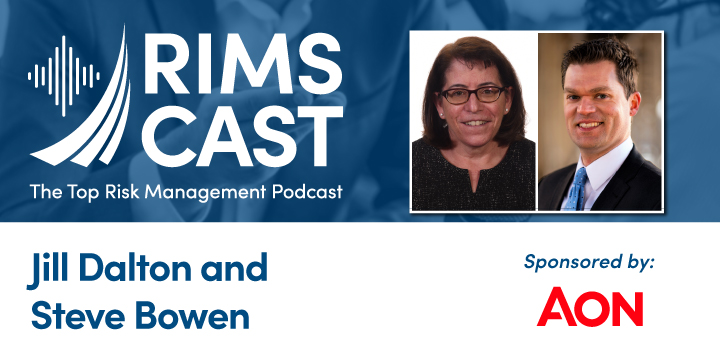 It's almost the halfway point of the 2022 Atlantic Hurricane Season. What has transpired so far and what should organizations expect for the remainder of the season?
Listen to this latest RIMScast episode as Jill Dalton, leader of Aon's U.S. Property Risk Consulting Group, and Steve Bowen, managing director, meteorologist and head of Catastrophe Insight at Aon, share insights on what has transpired so far this hurricane season, what's to come, and how organizations can build greater resiliency against extreme weather events.
Listen and gain valuable insight on:
What has been forecasted for the 2022 Atlantic Hurricane Season and what's to come
Key mitigation strategies organizations can take to better prepare themselves
Steps risk professionals need to take when drafting a preparedness plan
How resilience has changed with considerations to climate risk and hurricane preparedness
Download now to hear from these leaders in risk management and insurance.
Interested in Downloading?
In order to access this content, please log in. If you do not have a RIMS account, sign up for one today.
Login / Sign Up