TechRisk / RiskTech
RIMS Cyber Risk and RiskTech Virtual Event
January 26-27, 2022
RIMS Risktech Forum is back as TechRisk / RiskTech, a virtual event dedicated to some of the biggest challenges and opportunities for modern risk professionals.
Learn about the top cyber threats and emerging risks. Hear how risk professionals are using risk management technology in practice, including specific results, best practices, and guidance for implementation.
Join us to learn about the latest tools, techniques, and solutions you need to stay ahead and manage risk more effectively.

Registration Rates
| | Member | Non-member |
| --- | --- | --- |
| Forum Registration | US $399 | US $499 |
Schedule
Wednesday, January 26
9:00 am – 6:00 pm
Virtual Exhibit Hall
11:00 am – 11:15 am
Opening Remarks
11:15 am – 12:15 pm
Using Technology to Redefine the Claims Process

Speaker:
Steve Elliott, Senior Vice President of IT Innovations, Sedgwick

Risk professionals are working in a new era of expectations that is defined by automation, digitalization, and customer experience. In this session, we will explore how technology is reshaping today's claims experience as we look at enabling technologies and execution strategies. Together, we will peer into the new digital world, look at how tech tools such as rules-based decision engines, text mining, and chatbots are streamlining the claims process, and illustrate how technology can be used to elevate experience and improve outcomes. We invite you to join us in what is a brand new year with endless optimism and technology possibilities.
12:30 pm – 1:30 pm
Cyberrisk Analytics: What Data Do You Need To Protect Your Organization?

Speaker:
Scott Stransky, Managing Director, Head of the Cyber Risk Analytics Center, Marsh McLennan

As recent cyberattacks demonstrate the increasing stakes of cyber threats, they also highlight every enterprise's need for a holistic view of potential cyber vulnerabilities and resulting exposures. If built on the right data, cyberrisk analytics can play a critical role in monitoring and managing cyber threats to your organization and building resilience. During this session, a globally recognized expert on cyber insurance risk and catastrophe modeling will review the five key categories of data necessary to inform a comprehensive view of cyberrisk and resilience. Learn the key questions to ask cyberrisk data vendors and what red flags to be aware of when reviewing each type of data.
1:30 pm – 2:30 pm
Ready for Ransomware? Designing an Incident Response Playbook and Insurance Program for Today's Biggest Threat

Speakers:
Andrea DeField, Partner, Insurance Coverage Practice, Hunton Andrews Kurth LLP
Lisa Sotto, Global Chair, Privacy and Cybersecurity Practice, Hunton Andrews Kurth LLP

Ransomware attacks have quickly come to dominate the cyberrisk landscape, with countless experts cautioning that the question is when—not if—your organization will be hit. This session will provide an overview of today's cyber threat landscape and what to expect when facing a ransomware attack or cyber extortion incident. Learn how to craft a robust ransomware incident response plan and how to structure your insurance program so that your company is best prepared to effectively and efficiently respond to a cyberattack.
2:30 pm – 3:30 pm
Keynote: The Opportunities and Downside Risks of using AI

Speaker:
Dr. Ramesh Srinivasan, Professor, UCLA Department of Information Studies; Director, UC Digital Cultures Lab

We hear a great deal today about the means by which artificial intelligence (AI) technologies are currently and soon to be even further embedded in every aspect of human life. But what are the key benefits versus risks that these pose to our businesses, not to mention other aspects of our lives? What are the key literacies we all need so that AI can serve us? This talk will explore key issues around this important topic.
3:30 pm – 4:30 pm
Managing Your Cyber Chain: Tech Risks From Your Vendors and Business Partners

Speaker:
Stuart Panensky, Partner, FisherBroyles

Cyber claims arise out of security and privacy events that affect your business. Cyber claims also arise out of events affecting your company that are experienced by your vendors, suppliers, consumers, and other entities that you do business with. Over the past several years, the number of these "supply chain" related risks has increased with some like the Colonial Pipeline situation, making national and global news media headlines. This presentation explores the challenges faced when companies are affected by cybersecurity and data privacy events experienced by third parties. The presentation will include recent updates, real life anecdotes, and teachable moments about law, technology, cyber insurance and vendor risk management.
4:30 pm – 5:30 pm
How to Strengthen Your Cyber Insurance Recovery Strategy

Speaker:
Peter Halprin, Partner, Pasich LLP

During the typical cyber insurance claims process, risk professionals can encounter a number of pitfalls. In addition to addressing where things can go wrong, this session will also examine strategies to maximize insurance claim recoveries including exploring alternative sources of coverage and working with claims preparation professionals to manage business income loss claims. Lastly, the session will offer proactive measures that risk management professionals can undertake before claims arise to best position their companies for future cyber claim recoveries.
Thursday, January 27
9:00 am – 6:00 pm
Virtual Exhibit Hall
11:15 am – 12:15 pm
Keynote: Converting Customers Into Risk Managers

Speaker:
Carey Anne Nadeau, Co-Founder and Co-CEO, Loop Insurance

Imagine a world where insurance is equitable and people are excited about risk management. LOOP, a mission-driven car insurance company, powered by AI wants to make it a reality. Leveraging public data and telematics they are able to identify which roads are unsafe, share alternative routes in real time and reward customers for great driving performance.
12:30 pm – 1:30 pm
Emerging Risk: AI Bias

Speakers:
Chantal Sathi, Founder and President, CornerstoneAI
Eric Barberio, Advisor, CornerstoneAI

Artificial Intelligence (AI) I is being developed at a breathtaking pace across nearly every industry and government sector. As decisions shift and rely on ML and AI, companies and governments are at risk of embedded bias in the technology.
1:30 pm – 2:30 pm
Connected & Protected

Speakers:
Pamela Malone, Director of Education & Training, myCOI
Jeremiah Chambers, Vice President of Sales, myCOI
Anne Fentress, Senior Risk & Insurance Specialist, myCOI

Consumers and businesses alike are purchasing a growing number of Internet of Things (IoT) and Industrial Internet of Things (IIoT) devices, as connected technology offers "smart" solutions to a wide range of challenges. While these innovations hold tremendous potential, the very attributes that make them attractive, like ease of use and connectivity, also introduce significant risks. This session will offer insight on the IIoT and IoT landscape and provide actionable strategies for collaborating with IT teams to mitigate these new risks without hindering innovation.
2:30 pm – 3:15 pm
Tips for Navigating the Cyber Market

Speaker:
Kristen Peed, Director of Corporate Risk Management, CBIZ

Fueled by the surge of ransomware, cyberattacks have taken an increasingly devastating toll on both enterprises and their insurers. Obtaining comprehensive cyber insurance has never been more important—or more difficult. As the cyber insurance market continues to harden dramatically, risk professionals are facing some of the most challenging insurance placement or renewal processes of their careers. In this session, a veteran risk professional will share her lessons learned from navigating the cyber markets, mitigation measures to strengthen your cyberrisk management program, and tips to hold up under scrutiny from underwriters.
3:30 pm – 4:30 pm
Taking on Rising Temps: Tools and Techniques to Manage Extreme Weather Risks for Workers

Speaker:
Heidi Lehmann, Co-Founder and President, Kenzen

Climate change is causing temperatures to rise around the world, making outdoor work more dangerous—and even deadly. The Occupational Safety and Health Administration has announced plans to roll out enforcement initiatives focused on heat-related hazards, and the Department of Labor is just one of many regulators increasing oversight of this global safety threat. From monitoring individual health measurements to proactively planning for perilous worksite conditions, learn how to leverage new technology and develop more advanced strategies to manage climate-related safety risks.
4:30 pm – 5:30 pm
Using Telematics to Give a Total Risk Picture

Speakers:
Kevin Henderson, Founder and CEO, Indenseo
Soraya Wright, Vice President of Strategic Initiatives, RIMS

5:30 pm – 5:35 pm
Closing Remarks
Speakers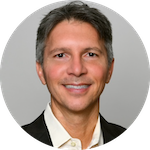 Eric Barberio, Advisor, CornerstoneAI
Eric Barberio is advisor and acting COO of CornerstoneAI focused on expanding the company's professional services model integrating their core innovation, BiasFinderAI™. Eric has over 20 years of experience in executive management and dynamic growth with expertise in compliance, entrepreneurialism and finance and has held senior executive positions in Operations and Finance at Paradigm, Kemper Insurance and most recently as President of Computershare's legal claims administration division.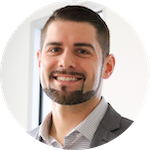 Jeremiah Chambers, Vice President of Sales, myCOI
Jeremiah Chambers is an experienced people leader and executive with 10+ years in diversified leadership roles focused on driving and implementing growth through technology solutions including SaaS, information technology, insurance compliance, IoT, wireless communications, and unified communications. Jeremiah has a proven track record of growing organizations through new product development, marketing, branding, and partnerships.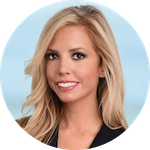 Andrea DeField, Partner, Insurance Coverage Practice, Hunton Andrews Kurth LLP
Andrea DeField helps clients manage risk and maximize insurance recoveries. She advises public and private companies on all types of insurance policies and coverage issues, with a particular emphasis on cyber insurance. She has counseled numerous clients on large cyber-related insurance claims, data breaches, cyber extortion, and vendor cyber incidents and has served as lead coverage counsel on over 15 multi-million dollar ransomware-related insurance claims.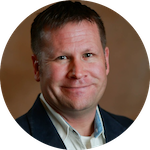 Steve Elliott, Senior Vice President of IT Innovations, Sedgwick
Steve Elliott is the Senior Vice President of IT Innovations at Sedgwick. In this role, he drives IT innovations and leverages new technologies aimed at elevating the claims experience and improving outcomes. Previously, Steve led a multi-disciplinary team at Sedgwick supporting the application design, development and maintenance of technologies for disability and leave of absence. Prior to joining Sedgwick in 2005, Steve worked at Deloitte Consulting and was a partner in several consulting firms, specializing in technology financial management.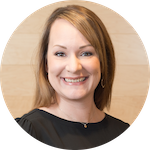 Anne Fentress, Senior Risk & Insurance Specialist, myCOI
Anne uses her insurance expertise to guide clients on best practices in managing third-party risk. Anne specializes in construction risk management, having managed a multi-billion dollar portfolio of commercial and residential projects across the country as a project manager at a risk management firm. She is a self-proclaimed insurance geek who enjoys reading insurance legislation and case law.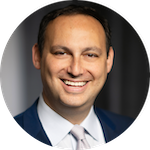 Peter Halprin, Partner, Pasich LLP
Peter A. Halprin is a partner in Pasich LLP's New York office. Peter represents commercial policyholders in complex insurance coverage matters with a focus on recovery strategies in relation to cyber breaches and cyber crime, COVID-19 and natural disasters, professional services, regulatory investigations, and technology disputes. He has arbitrated, litigated, and mediated claims involving a broad range of insurance policies and recovered hundreds of millions of dollars in insurance proceeds for policyholders.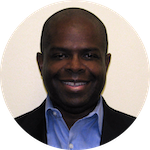 Kevin Henderson, CEO and Founder, Indenseo
Kevin Henderson is the CEO and Founder of Indenseo, a provider of insurance analytics software and services. He has extensive leadership and entrepreneurial experience in software, data, telematics and cloud computing. Prior to founding Indenseo he was the General Manager of Data Services at Trimble. He was responsible for creating products and services from Trimble telematics data to increase fleet efficiency and safety. The first data customer was Google and the Trimble team worked with Google to create the first traffic predictive algorithms.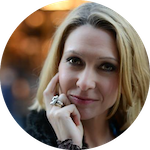 Heidi Lehmann, Co-Founder and President, Kenzen
Heidi E. Lehmann is a mobile technology entrepreneur in the connected devices/wearable products, mobile platforms, and distributed media arena who founded Kenzen, the smart personal protective equipment (PPE) innovator focused on physiological monitoring and the prevention of heat injury and death among workers. Its system uses a sensor on a worker's upper arm that detects heart rate, exertion, sweat rate and other indicators that signal the worker and supervisor when there is heat danger to the body.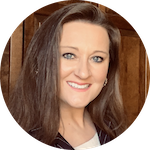 Pamela Malone, Director of Education & Training, myCOI
Dr. Pamela Malone is a business professional, speaker, author, and educator. Her career spans two decades, and has been focused on leadership, strategy, innovation, education & training, and engagement. Dr. Malone's passion for leveraging technology has been present in her work in both public and private sectors, including tech companies that serve multiple markets, and as a faculty member teaching technology, innovation, and other courses for undergraduate and graduate students.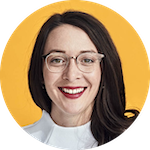 Carey Anne Nadeau, Co-Founder and Co-CEO, Loop
Carey Anne Nadeau is an MIT-trained city planner and has spent years studying cities at the Brookings Institution and Urban Institute before launching her first business, Ometry in 2014. The company has received acclaimed success as a smart-city consulting firm and has worked with municipal departments of transportation and planning to deliver predictive risk insights to better manage public fleets and traffic safety programs, including Vision Zero. Carey Anne went on to cofound Loop which brings together geospatial data and rates each road with a prediction of the probability of a crash. By pairing these insights with location-based driving data, Loop promotes safe driving and rates that match.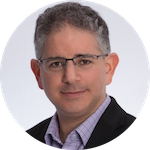 Stuart Panensky, Partner, FisherBroyles
Stuart Panensky is an experienced corporate privacy attorney and commercial litigator. Stu has extensive experience acting as incident response / data breach counsel to companies in multiple industry sectors. He is networked with numerous quality incident response vendors (IT, forensics, e-discovery, public relations, breach notification and others) and coordinates them as appropriate. Stu advocates for clients that are subject to State and Federal government privacy investigations and has personally handled every phase of commercial litigation including jury trial and appeal.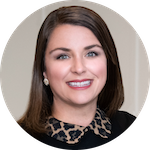 Kristen Peed, Director of Corporate Risk Management, CBIZ
Kristen Peed, CPCU, RPLU, CRM, ARM-E, CIC, AAI, is the Director of Corporate Risk Management of CBIZ, Inc. located in Cleveland, Ohio. She joined CBIZ in 2015 with over 15 years of experience in the insurance industry both on the broker and client side. She is responsible for placement of the corporate insurance programs and claims management, as well as implementation of risk mitigation strategies. Prior to CBIZ, Kristen served as the Risk Manager for Swagelok, a privately held manufacturer with international exposures managing all insurance programs and serving as an officer for their captive insurance company domiciled in Vermont.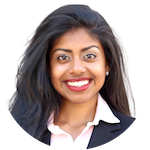 Chantal Sathi, Founder and President , CornerstoneAI
Chantal Sathi, CornerstoneAI founding Chief Executive Officer, is an innovator and pioneer in the field of artificial intelligence (AI), global development and technology. Her invention BiasFinderAI™ synergizes AI coding techniques to establish causal inference—six complex cause and effect AI algorithm codes—to detect inherent bias. She has spent several years assisting efforts by the Commonwealth Games Federation and the UN with large-scale projects, partnerships and negotiations for policy development.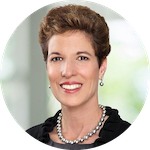 Lisa Sotto, Global Chair, Privacy and Cybersecurity Practice, Hunton Andrews Kurth LLP
Lisa Sotto, named among the National Law Journal's "100 Most Influential Lawyers," chairs Hunton's top-ranked Global Privacy and Cybersecurity practice and is the managing partner of the firm's New York office. She also serves on the firm's Executive Committee. Chambers and Partners honored Lisa as the sole recipient of the 2021 Outstanding Contribution to the Legal Profession award. She has received widespread recognition for her work in the areas of cybersecurity and privacy.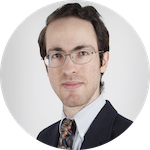 Scott Stransky, Managing Director, Head of the Cyber Risk Analytics Center, Marsh McLennan
Scott Stransky is Managing Director and Head of the Cyber Risk Analytics Center at Marsh McLennan. The Center provides cyber modeling, thought leadership, and cyber analytics guidance across the Marsh McLennan enterprise. Previously, he led the Cyber Modeling group at extreme event modeling firm AIR Worldwide (part of Verisk Analytics). Under his guidance, the team provided the insurance industry with a robust suite of models to manage their cyber insurance portfolios.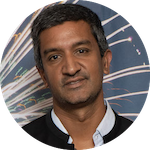 Ramesh Srinivasan, Professor, UCLA Department of Information Studies; Director, UC Digital Cultures Lab
Ramesh Srinivasan is a leading voice pointing the way toward a digital world that supports democracy, economic security and business interests. He blends his skills as a leading academic, author, engineer, social scientist, storyteller, policy adviser, and thought leader to shine a light on how technology and innovation, from all quarters and countries, will make a balanced world possible, for all. He has been a faculty member at UCLA since 2005 and is the founder of the UC-wide Digital Cultures Lab which offers a unique, people-focused analysis of new technologies working across every continent and dozens of countries.
Sponsorship Opportunities
Do you have technology tools or services that can help risk professionals? Get exposure to the right audience at TechRisk / RiskTech. This dynamic new event will focus on cyber risk and the emerging field of risktech. On January 26 and 27, risk practitioners who are interested in innovative tools for modern risk management will gather for two days of education and insight with leading experts and service providers.
Risk professionals will attend this conference to learn about the latest tools, techniques, and solutions that will help them manage risk more effectively. Through education and networking opportunities, they'll gain knowledge that will help them better manage risk for their organizations and a better understanding of the resources available to do so.
There are a number of event sponsorship and promotional opportunities available to showcase your brand and demonstrate the products and services that will shape the future of risk management.
For more details, please contact Matt Whyte, Senior Exhibitions and Sponsorship Manager at 212-655-6052 or mwhyte@RIMS.org.