Assessing Risk At the Source:
Automation to Gain Efficiencies and Business Engagement
Thursday, August 11, 2022
1:00 pm – 2:00 pm EDT
RIMS Member FREE | Non-member $50

Sponsored by

Do you spend countless hours assessing businesses risk, stuck in spreadsheets, sifting through emails to find the most up-to-date information? After gathering all the necessary information from your line of business, you still need to review, validate, analyze, and assign a risk score. All of this must be done before actionable insights can be drawn or mitigation efforts can take place. There is a significant gap in how risk is assessed and the rate at which your business operates today.
As your program evolves, the need to simplify the risk assessment process becomes unavoidable. But a common reality is that as your business continues to develop, risk assessment practices and resources have largely remained the same. It's not as simple as getting a risk management tool; it's about finding the right technology to adapt your processes in line with your current risk landscape and business objectives.
In this webinar, we'll review risk assessment best practices businesses should consider based on leading industry standards such as ISO 31000 and the Committee of Sponsoring Organizations of the Treadway Commissions (COSO). OneTrust will explore these concepts through the lens of modern-day technology that can help alleviate the manual and subjective nature of risk assessments.
Note: All downloads and related contact information will be accessible to the webinar sponsor.
Key Takeaways
Familiarize yourself with proven best practices and new perspectives on risk assessments
Identify opportunities to collect risk insights in context through an automated questionnaire process
Streamline risk identification with automation rules tied to your risk methodology
Speaker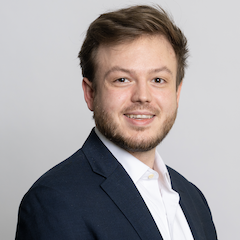 Tanner Boswell
Solutions Engineering Lead
OneTrust
All RIMS webinars are available on-demand for one year for registered participants. Each hour of a RIMS webinar is eligible for one RIMS-CRMP recertification point.
If you have any questions, please contact RIMS Client Services at PD@rims.org or +1 212-286-9292.