RIMS-CRMP Stories
The Competitive Spirit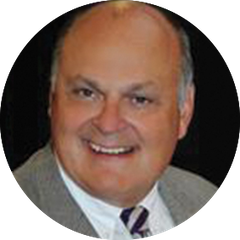 Dan Kugler was already a seasoned risk manager with decades of experience in 2016, but his enthusiasm for the profession got a boost when he took the RIMS-CRMP exam that year.
He discussed how friendly competition with his peers influenced him to take the exam and how the certification has continued to elevate his professional profile even as he entered "semi-retirement."
RIMS: How long have you been a risk professional?
Kugler: Nearly all of my career has been in manufacturing. My "official" risk management career began in 1979 at Snap-on Incorporated as an Administrator of Property and Casualty Programs. I had a wonderful career at Snap-on for 35 years and retired from Snap-on in 2014 as the Assistant Treasurer Risk Management and President of Snap-on SecureCorp Companies.
From 2014 to 2016, I was the Executive Director for the Insurance and Risk Management Center at University of Wisconsin Oshkosh.
In 2016, I moved to the REV Group as Vice President of ERM where I "retired" in 2020. I am now the Principal in Risk and Insurance Consultancy.
RIMS: When did you take the exam?
Kugler: I took the exam in 2016 the first year it was offered. It was at the RIMS San Diego Conference and passed on my first try.
RIMS: What inspired you to study for the RIMS-CRMP?
Kugler: I wanted to see if my many years in risk management would enable me to pass. There was not a prep course available at the time. Today, the materials and workshop are great additions to the program.
At the time, several of my risk management colleagues discussed the certification and we all decided to challenge each other to sit for the exam. I also wanted to have confirmation that I met the criteria and could demonstrate my risk management acumen. The competitive spirit took over and there was no way I was going to fail that exam.
RIMS: How does the RIMS-CRMP enhance your professional profile?
Kugler: Any time you can demonstrate your knowledge and ability through a certification process, go for it. I have several other certifications, and each has a specific emphasis. The RIMS-CRMP demonstrates that you have comprehensive knowledge of risk processes needed to assist an organization to meet its goals through a risk management strategy.
I also believe that demonstrating your commitment to continuous education opportunities provides a credible distinction between you and other candidates for a job opportunity. It definitely played a role in my work at The REV Group.
RIMS: How does the RIMS-CRMP help you in your daily risk responsibilities or in this stage of your career?
Kugler: Today, it provides the recognition of my continued focus on risk management education including the recertification requirements. In my role as an educator, it reflects my commitment to lifelong learning. In my consulting role and expert witness work, it enhances my credentials and validates my professional reputation.
RIMS: Have you recertified? What were your impressions of the recertification process?
Kugler: I have recertified twice since receiving the RIMS-CRMP. The process is straight forward and very easy to complete. I believe the requirements are fair and not onerous or time consuming.
RIMS: What advice would you give to anyone considering taking the exam now?
Kugler: Take advantage of all the support materials that RIMS provides. I also strongly recommend the RIMS-CRMP prep workshop. The materials provided by the workshop assist the candidate to prepare for the exam and have real, practical information for on-the-job risk management activities.
RIMS: How would you describe your current professional status?
Kugler: I am "semi-retired" since I am not working a traditional 40-hour week, which I had done for 40 years. I am an adjunct at Concordia University (WI) and Butler University, teaching risk management courses to both undergraduate and graduate levels and have led several workshops for RIMS during the year. I have been doing some occasional consulting and expert witness activities, as well.
I continue to look for educational opportunities in the areas of risk management, employee benefits, and sustainability ESG strategies. You need to stay current if you are consulting and teaching, and if you love practicing risk management.
In 2022, Dan Kugler will lead two sessions of the RIMS virtual workshop Captives as an Alternative Risk Transfer. Learn more and register.
Interview by Justin Smulison, RIMS Business Content Manager