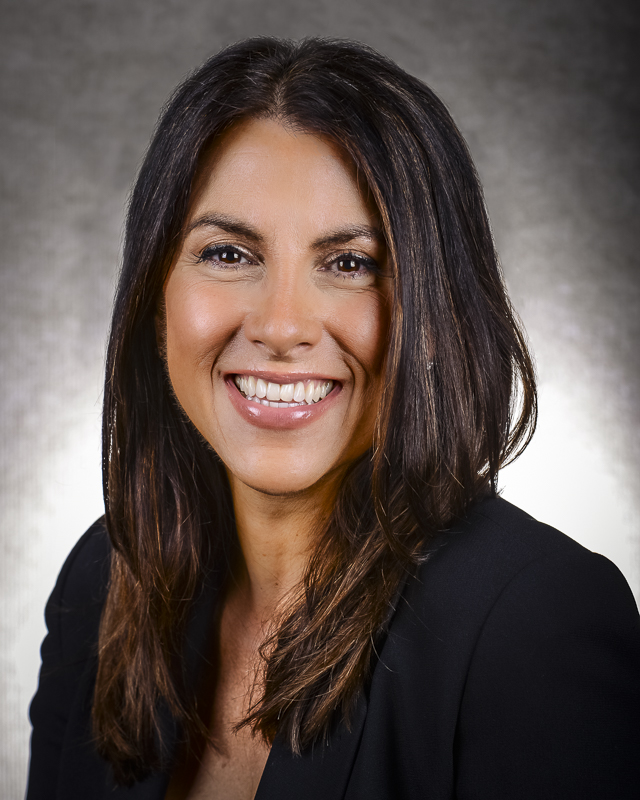 From the sessions, to the networking, and the countless business meetings in the Marketplace, the risk community was rocking at RISKWORLD. With nearly 9,000 risk professionals from around the world in one location, passion and inspiration was felt around every corner.
It started in the opening keynote session where RIMS announced a global alliance with the Pan-Asia Risk Management Association (PARIMA) to give risk professionals a path to earn the RIMS-CRMP certification and elevate risk management capabilities and their careers.
It didn't stop there. A huge takeaway for me was RISKWORLD keynote's Johnny C. Taylor, Jr.'s message to RESET. He discussed the pandemic and how, for many, that was a big pause in their day-to-day lives. But, he urged the audience not to think of it as a "pause" but rather a great opportunity to "reset." Well, from my perspective, RISKWORLD gives us that same opportunity.
RISKWORLD gave us all that opportunity to step-back, to assess our current situation and seek out strategies, solutions and build our networks. It's time to leverage the many perspectives that we have gained and reset.
For those who joined us in Atlanta, thank you for sharing your experiences. Mark your calendars for RISKWORLD 2024 May 5 – 8, 2024 in San Diego. We have some work to do before then, so get ready for new resources and opportunities to learn, connect, and excel in the second half of the year.
While in-person RIMS events are my preference, RIMS Engage might be the next best option. Formerly known as Opis, RIMS Engage is much more than an online forum. The member-benefit allows risk professionals to connect, and its smart technology recommends customized content and connections based on the user's skills, interests, and experience. RIMS Engage is available through the RIMS website or on the RIMS Mobile App.
Nothing beats in-person meetings. While RISKWORLD just ended, preparations for an unforgettable RIMS Canada Conference are underway. Scheduled for September 11 – 14 in Ottawa, the education program is currently being built and registration will open in early June. RIMS has 10 amazing chapters across Canada. This is the event for all Canadian risk professional. You won't want to miss it.
Before RIMS Canada Conference, a select group of risk leaders representing RIMS will travel to the United Kingdom as part of an immersive program developed by and held at Lloyd's of London's headquarters. And, in July, the RIMS Florida Educational Conference will deliver both global and locally specific insight. Thank you to all the volunteers who step-up to lead these programs.
Volunteers are truly the lifeblood of RIMS and we had the opportunity to celebrate them at RISKWORLD. I want to recognize these pioneers, trailblazers, and leaders for all that they do to help advance the risk management profession. Join me in congratulating:
Harry and Dorothy Goodell Award: Joan Schmit
RIMS Risk Manager of the Year: Theresa Severson
Risk Management Honor Roll: Anne Marie Bitta
Heart of RIMS Award: Judy Silverman
Rising Star Award: Emily Bloedell
Risk Management Hall of Fame Inductees: Roger Andrews, Jim Green and Daniel Kugler
Spencer-RIMS Risk Management Challenge Champion: University of Wisconsin-Madison
Chapter of the Year: RIMS Upstate New York Chapter
Enhancing Chapter Outcome Winners: RIMS Chicago, RIMS Dallas-Fort Worth, RIMS Rocky Mountain, RIMS Saskatchewan.
Lastly, I want to acknowledge all the DE&I programming at RISKWORLD. RIMS is not only committed to DE&I, it is taking action. RISKWORLD welcomed the National African American Insurance Association (NAAIA), the Asian American Insurance Network (AAIN), the Latin American Association of Insurance Agencies (LAAIA), the Rainbow Risk Alliance and other prominent associations that specifically serve diverse communities. I also want to recognize RIMS Dallas-Fort Worth Chapter for recently announcing their first all-woman Board Officer slate (Go Ladies!).
With so much RISKWORLD momentum, now is the time to reset. Let's take this profession to the next level.
Sincerely,
Jennifer Santiago, RIMS-CRMP, MBA, ARM
RIMS 2023 President