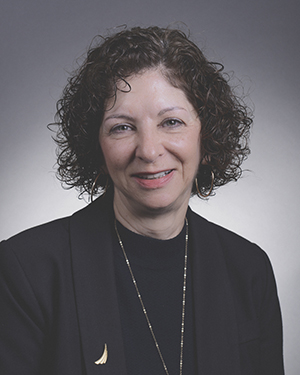 Technology. Cyber security. Supply chain. Availability and affordability of insurance. Claims. Social equity. Political uncertainty. Pandemic preparedness. Natural disasters. Safety.
It seems as though every risk that the risk management community has ever prepared for came to fruition in 2020.
Risk professionals from around the world faced these challenges with fervor, demonstrating what we do best by providing exceptional insight and direction that allowed our organizations to adapt and emerge stronger. From our vantage, there is no question that risk management is indispensable. Unfortunately, that's not enough.
Being labelled "indispensable" must come from outside of the profession. It must be the perspective of our colleagues, operation managers, partners and, most importantly, senior business leaders and our board directors. This will require us to identify opportunities to position ourselves as strategic advisors who enable growth, innovation and who are sought after as indispensable contributors to future success.
Throughout my presidency, I will challenge risk professionals to take their duties one step further; to not just manage the whirlwind of emerging and dynamic risks but to also seek out opportunities that demonstrate and communicate the value of risk management.
Just last week, RIMS announced plans for an all-virtual RIMS LIVE 2021 annual conference, once again proving just how important it is for us all to be agile. This is what risk management is all about.
Thanks to the power of technology, our global community can expect a digital event like they've never experienced. Not only will RIMS LIVE 2021 feature more than 100-hours of thought-leading insight, recognizing that this is a relationship business, we are committed to building an all-digital agenda that offers those crucially important networking opportunities. Registration for RIMS LIVE 2021 will open this week.
Throughout my career, RIMS has been a tremendous resource and I have always been amazed by this community's generosity, their willingness to share and go out of their way to help others.
This sharing culture will be something that RIMS Board, staff and the risk professionals who volunteer in our chapters, committees and councils, will continue to make a priority. More than just developing the best risk management knowledge, RIMS will continue to be a community that supports one-another and creates the opportunities for us all to advance.
This will be an exciting year, full of hope and promise. I could not be prouder to serve as RIMS 2021 President and work with you to show the world just how indispensable risk management really is.
Sincerely,

Ellen Dunkin
RIMS 2021 President