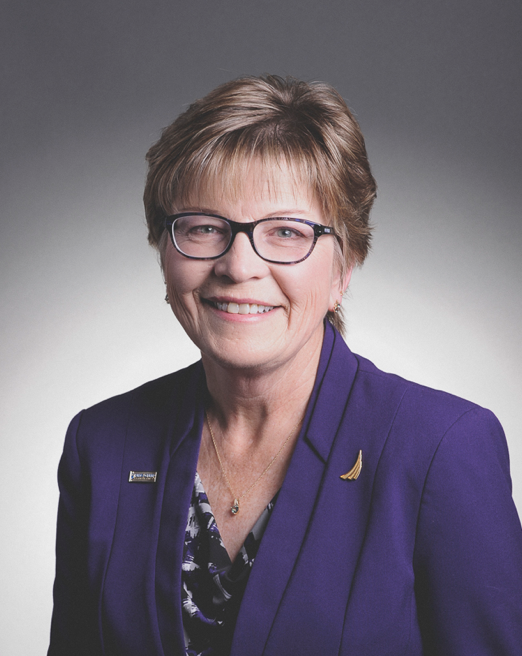 I'm so very proud – and honored – to serve as the 2019 president of RIMS. In the past year, this Society has made significant strides in so many areas. That success is a credit to strong leadership, exceptional volunteers and an engaged risk management community that is focused on advancing the profession.

First and foremost, my goal is to build on the successes of my predecessors and to ensure RIMS' strategies continue to serve our diverse and global community.

But, that is no easy task. Expectations have never been greater for our organizations. Each day they are challenged to quickly adapt and implement emerging technologies; to proactively address cyber exposures; to brace for political change; to uphold ethical and social standards; among many, many others.
Global business executives are leaning on their risk management teams for enterprise-wide intelligence and dynamic strategies. So, I ask this question: Are we ready to meet these great expectations?

Today's risk professionals are expected to be strong communicators; to have a global lens; to be aware of the regulatory landscape; to be strategic thinkers and ready to support innovation.

From the very beginning, RIMS has been integral in helping me build my risk management career. The Society has shown me the value of mentoring and is responsible for building my personal risk management network. It has shown me the value of collaboration and, at our chapters, has introduced me to local professionals who are just as passionate about this discipline as me. It's given me access to a wealth of knowledge and content – covering almost every facet of business risks – and has allowed me to apply these best practices within my organization.

While it seems as though risks are becoming more and more complex, preparing for and managing emerging risks is not a new challenge for risk professionals. For many of us, this is an important part of our jobs. And, while each emerging risk might require a different strategy, for decades, risk professionals have continued to access one common resource: each other.

We learn from each other's experiences, from each other's successes and from each other's challenges. Together, we've developed best practices, frameworks and processes that have enabled our organizations to turn negative situations into positive ones.

I am excited for the year ahead, and I look forward to sharing my presidential journey with you. My priority as RIMS 2019 President is to ensure that the Society provides a path for the world's risk management community to meet and exceed these great expectations.

Sincerely,

Gloria Brosius, RIMS-CRMP
RIMS 2019 President