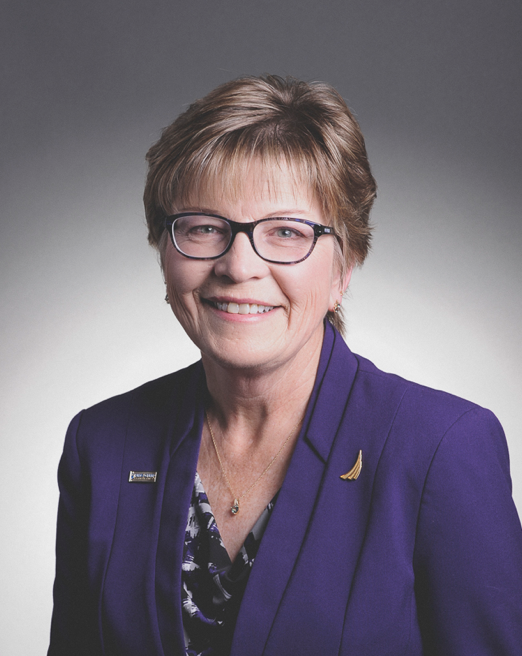 Risk professionals must be proactive, anticipating disruptions and identifying opportunities to keep their organizations moving in the right direction. This month, RIMS honored two individuals who have successfully implemented forward-thinking risk management programs and who have delivered exceptional results for their organizations. RIMS proudly presented the 2019 Risk Manager of the Year Award to Luke Figora, senior associate vice president and chief risk and compliance officer at Northwestern University, and awarded David Stills, vice president, global risk management for Walmart Inc., the RIMS Risk Management Honor Roll. We are all looking forward to learning about their programs and celebrating their achievements at RIMS 2019 Annual Conference & Exhibition.
As a member of RIMS for over 20 years, I've had the privilege to attend a number of RIMS Annual Conferences – in fact, this year marks my 20th conference! Each one is special. The conferences are always filled with the most-cutting edge solutions in the RIMS Marketplace, sensational educational programming, as well as invaluable opportunities to network with 10,000 like-minded professionals. RIMS Board of Directors and staff are ready to welcome you to Boston for RIMS 2019 - the biggest and best risk management and insurance event in the world.
RIMS 2019 has a couple of new twists to keep the content relevant, opportunities plentiful and the experience valuable.
There are over 200 education sessions this year exploring everything from Blockchain and cyber security to global supply chains and, even, human trafficking. The sessions are delivered in a variety formats: workshops, long-form sessions, quick presentations in the Thought Leader Theater, Innovation Hub and Global Studio intended to fit into our attendees' jam-packed schedules.
Because of the speed at which new risks are surfacing, RIMS Annual Conference Programming Committee added 17 new " Trending Now" sessions in just the last few weeks. The additions will touch on a wide-range of breaking risk management issues, delivered by experts from around the world. The list of all of our educational programming and Trending Now sessions is available here.
RIMS Tech, the Insurtech Competition will debut in Boston. Held in the Start-up Stadium – a section of the RIMS Marketplace dedicated to emerging start-up exhibitors – competitors will have the chance to demonstrate their technologies in a "Shark Tank"-styled showdown. The presentations will be judged by an expert panel of risk professionals hosted by Audrey Rampinelli, CEO and co-founder of OnRamp Risk LLC.
RIMS Community Service Project is always an important part of the conference as it allows our attendees to give back to the host city and a local charity. We are all looking forward to packing supplies for the homeless children and low-income families served by Cradles to Crayons.
Conference news and session recaps will be captured by RIMS-TV and will feature interviews at our new RIMS-TV Live Studio. And, if you're looking for minute-by-minute updates on conference happenings and session handouts you can download the RIMS mobile app.

In addition to our RIMS 2019 work, the Society continues to make excellent progress globally. RIMS held its first Singapore Masterclasses focused on cyber resiliency, business continuity and enterprise risk management this month. We also announced our agreement with the National Insurance Academy in India to help enhance its risk management curriculum, aligning it with RIMS-CRMP certification. I had the wonderful experience of meeting with our chapter in Japan and I can't thank them enough for their hospitality. Finally, just after RIMS 2019, I will be presenting this May at a risk management event in Shanghai on the topic of Women in Risk Management.
A lot of excitement. A lot of anticipation. This fun and highly-anticipated time of year is only possible because of the hundreds of exhibitors, speakers, volunteers, staff and attendees. Your contributions are critical to the future of this great profession. I look forward to seeing you in Boston!
Sincerely,

Gloria Brosius
RIMS 2019 President