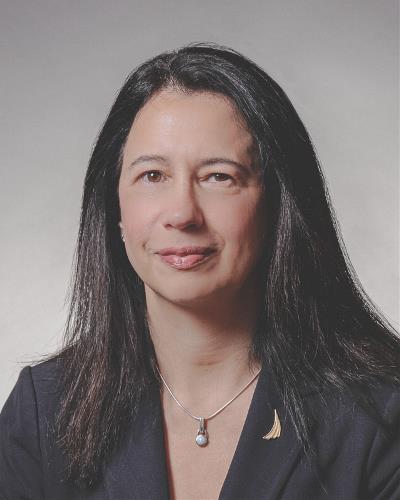 In science, catalysts either speed up or slow down a reaction without being consumed in the process. Isn't that what we do as risk professionals?
"Catalyzing Your (and Our) World" was the theme of RIMS 2020 ERM Conference that wrapped up this week. I want to congratulate all of our session leaders who highlighted opportunities for risk professionals to act as catalysts within their organizations. I also want to congratulate our Global ERM Award of Distinction Winner Infosys and Honorable Mentions HDFC Life Insurance and IHS Markit. Their ERM programs are amazing and we sincerely appreciate their willingness to share them with us.
The next generation of risk professionals was well-represented at the ERM Conference. Thanks to scholarships from the Spencer Educational Foundation, we welcomed 39 students from 18 universities. We challenged those students to step out of their comfort zones and share their perspective on the future of risk management via video submission. These up-and-coming risk leaders will definitely be catalysts within their organizations and we will all benefit from their contributions.
During the ERM Conference, Robert Cartwright, Jr. and Victoria Nolan joined me for a panel discussion about Diversity and Inclusion. D&I is a priority for RIMS and our Diversity and Inclusion Advisory Council continues to be a catalyst in this arena. Part of their efforts has included working with our chapters. And, as our chapters begin 2021 planning, I am happy to report that RIMS Ontario Chapter, RIMS Atlanta Chapter and others now have a designated D&I Chair. This volunteer position will help ensure D&I issues are front-and-center at the local level and that RIMS programming and events embrace risk professionals from all walks of life.
While we're on the topic of ERM, this month, members of RIMS Strategic and Enterprise Risk Council (SERC) published a new report, "Pivoting from ERM to SRM." The report highlights opportunities and best practices to make that shift. It looks at the advantages of pivoting, the relationship between ERM and SRM, as well as other techniques and tools. The report, along with countless other risk management titles, is available in RIMS Risk Knowledge library.
Risk professionals are catalyzing the world. It is so exciting to see and hear about the sophistication of risk management programs around the globe and we look forward to hearing even more about them at the upcoming virtual RIMS Risk Forum India (December 4, 5). Our keynote speakers are set and the agenda will be available shortly.
Additionally, RIMS continues to identify international partners who share a common goal to advance this profession. This month, RIMS announced a partnership with the Hong Kong Federation of Insurers to develop risk management education for the local market. We were proud to have Lorie Graham, vice-chair of the RIMS SERC, represent the Society and share her experiences with Own Risk Solvency Assessments. Additionally, RIMS announced an agreement with Manipal Global Education Services in India to develop risk management courses that align with RIMS-CRMP certification.
Finally, although it couldn't be held in-person, RIMS Board of Directors met virtually last week to review the strategy for the Society moving forward. We had a lot of great discussions about events, education and advocacy. We talked a lot about RIMS' brand – who RIMS is today and how it can be a catalyst in the future. We engaged our global community to assist with this branding efforts and we will certainly keep you posted on our progress.
As RIMS members, we have a responsibility to continue to share the value of our work, to inspire colleagues and senior executives so that risk management is given the recognition it deserves. Until we can meet in-person, let's keep the conversations going on Opis and elevate this profession together.
Sincerely,
Laura Langone
RIMS 2020 President