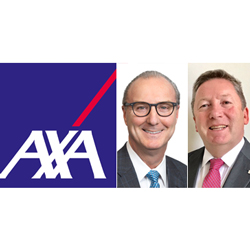 Sponsored by AXA XL, this RIMScast episode provides tips for risk professionals to navigate the evolving casualty insurance market.
Join Chris Kopser, President of Global Risk Management in North America and Donnacha Smyth, President of Global Excess Casualty at AXA XL for a conversation about key trends and emerging risks in the primary and excess casualty insurance markets.
They discuss social inflation, frequency of severe loss, nuclear verdicts, aggressive litigation, large settlements, commercial auto and more.
Chris Kopser - Christopher.Kopser@axaxl.com
Donnacha Smyth - Donnacha.Smyth@axaxl.com
Visit: www.AXAXL.com
Interested in Downloading?
In order to access this content, please log in. If you do not have a RIMS account, sign up for one today.
Login / Sign Up