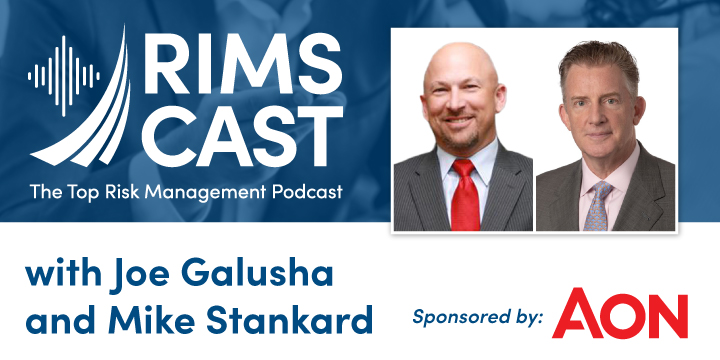 Download this exclusive interview with Joe Galusha, head of Risk Consulting, North America and Mike Stankard, managing director of the Industrial & Materials and Automotive Practice, as they discuss the results from Aon's 2021 Global Risk Management Survey.
Listen today and gain valuable insight on:
The global supply chain and business interruptions
Managing cyber attacks and data breaches
How the Industrial & Manufacturing industry has responded to the challenges of Covid-19
Risks that were underrated for the Industrial & Manufacturing industry
Challenges the industry will face in the next three years and what risk professionals and business leaders can do to address these
Download the podcast to hear from these leaders in risk management.
Interested in Downloading?
In order to access this content, please log in. If you do not have a RIMS account, sign up for one today.
Login / Sign Up