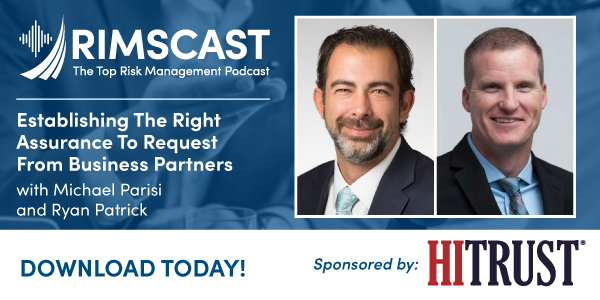 Not all assurances are created equal. What is the right assurance to request from your business partners? RIMScast welcomes Michael Parisi, VP of Adoption at HITRUST, and Ryan Patrick, Senior Vice President at Intraprise Health, to discuss how to weigh and measure the right level of assurance when requesting from business partners.
Interested in Downloading?
In order to access this content, please log in. If you do not have a RIMS account, sign up for one today.
Login / Sign Up