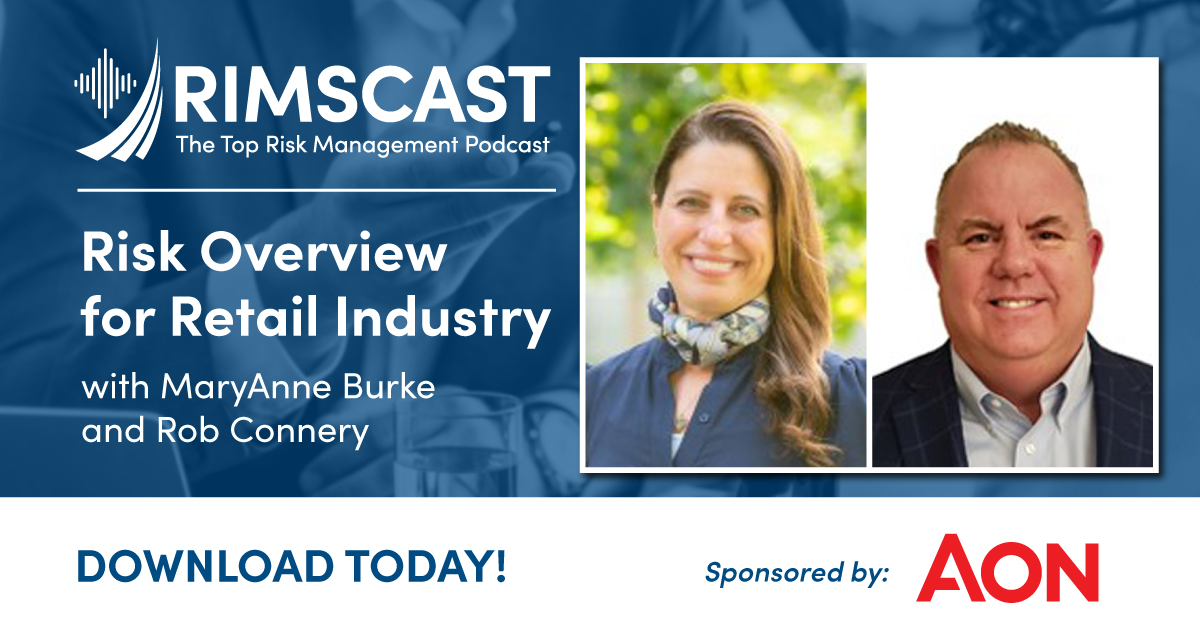 Aon's 2021 Global Risk Management Survey offers organizations the insight necessary to enable better management of risk-related volatility and compete in an increasingly complex business environment. The survey was conducted in 11 languages and in 60 countries/territories. The results underscore that companies are grappling with new risks and highlights the differences of opinion on how to best prioritize and respond to them.

Listen today and gain valuable insight on:

The global, supply chain and distribution failure.
How to manage, cyber-attacks and data breaches.
Why business interruption is a top risk for retailers and how they are responding to the challenges of COVID-19.
Challenges the industry will face in the next three years and what risk professionals and business leaders can do to address these.
Note: All downloads and related contact information will be accessible to the podcast sponsor.
Interested in Downloading?
In order to access this content, please log in. If you do not have a RIMS account, sign up for one today.
Login / Sign Up