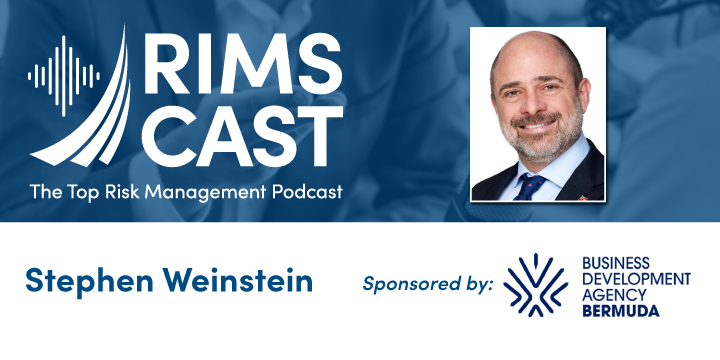 In this special RIMScast interview, Bermuda Business Development Agency (BDA) Chair Stephen Weinstein reveals why Bermuda is uniquely positioned to become the world's climate risk finance capital.
In this episode, Stephen will discuss:
Bermuda's regulatory developments and climate initiatives
How the partnership between Bermuda Institute of Ocean Sciences (BIOS) and Arizona State University (ASU) is critical for understanding climate risk
How the BDA's 2022 events will address climate – locally and globally
New incentives and economic programs professionals can use to live and work in Bermuda.
And more….
Download and listen now to hear from one of Bermuda's most knowledgeable risk and insurance leaders.
Note: All downloads and related contact information will be accessible to the podcast sponsor.
Interested in Downloading?
In order to access this content, please log in. If you do not have a RIMS account, sign up for one today.
Login / Sign Up