RIMS NextGen Webinar Series
Take your career to the next level with RIMS NextGen Webinar Series. This monthly hour-long program will engage and educate Rising Risk Professionals (RRPs), professionals who have up to seven years of risk management experience and/or are 22–35 years old.
Attend these webinars to learn about exciting risk management topics that will:
Teach you risk management best practices.
Explain complicated insurance or risk finance theories or tools.
Enhance your soft skills so that you can navigate corporate structures/politics and champion risk management.
Current Cyber Market Dynamics
Thursday, October 28 | 12:00 pm–1:00 pm ET | Free
Join Keeley Sidow from Aon for an overview of the current state of the cyber market.

Key Takeaways
Key Market Drivers / Claim Trends:
Digital Evolution
Third-Party Risk
Ransomware
Regulatory Environment
How can brokers help?
Speaker:
Keeley Sidow, West Region Leader, Cyber, Aon
Sponsored By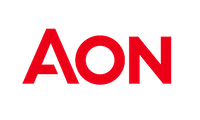 The 101 of Insurance, Claims, Safety, and ERM
Thursday, September 30 | 12:00 pm–1:00 pm EDT | Free
Join four subject matter experts in insurance, claims, safety, and ERM, as they discuss the core principles every Rising Risk Professional (RRP) needs as part of their overall risk development. We will review the procurement and selection of cyber insurance, the life cycle of a claim, developing and implementing a safety culture, and an overview of ERM. Attendees will have the opportunity to learn best practices and participate in an active discussion on each topic area.
Speakers:
Bruce Ferguson Jr, President, The Underwriters Group, Inc.
Alexandria Johnson, Claims Specialist, Liberty Mutual
Chuck Plouff, Health & Safety Supervisor, United Parcel Service of America, Inc. (UPS)
Jonathan Fung, Director, Enterprise Risk Management, CSA Group