Understanding Your Fire Protections
Webinar | April 15 | 1:00 pm - 2:00 pm ET
RIMS Members: Free | Non-members: $50 USD | Register Now
Sponsored by TÜV SÜD Global Risk Consultants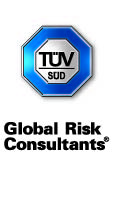 When it comes to fire protection systems at your facility, an understanding of the protection elements is key to avoiding failure. During this webinar, TÜV SÜD Global Risk Consultants Code and Project Services experts will explore how to gain further knowledge to best mitigate against fire risks.
This webinar explores:
The importance of understanding the fire protection systems that your facilities require
Top causes for combined sprinkler failure and ineffectiveness
Importance of impairment and self-inspection programs, routine hazard assessments and plan reviews
Presenter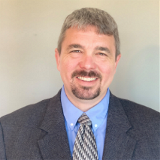 Charles Carriker
Senior Consultant
TÜV SÜD Global Risk Consultants
As a senior consultant at TÜV SÜD Global Risk Consultants, Charles Carriker provides fire risk management consulting for various high challenge occupancies. With more than 20 years of loss control experience in a wide variety of industries, Charles has earned a reputation for being a trusted adviser.
All RIMS webinars are available on-demand for one year for registered participants. Each hour of a RIMS webinar is eligible for one RIMS-CRMP recertification point.
If you have any questions, please contact RIMS Client Services at CST@rims.org or +1 212-286-9292.