Recertification: Keep Your RIMS-CRMP Active
Monday, January 9, 2023
2:00 pm–3:00 pm EST
RIMS Member FREE | Non-member FREE

Recertification, or continuing education, is an essential part of an accredited certification process, enabling RIMS-Certified Risk Management Professionals to stay up to date on the most current risk management trends and practices.
Attend this webinar to learn how to meet the recertification requirements to support your professional growth and continued success in risk management.
Learning Objectives
Topics that will be covered include:
Why recertify?
Recertification requirements
Activities that qualify for recertification
Using the portal to record your activities
Submitting your recertification application
Speaker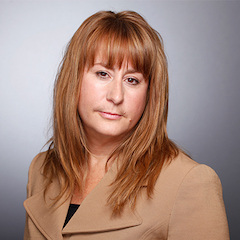 Denise Osorio
Vice President, Professional Development
RIMS, the risk management society
All RIMS webinars are available on-demand for one year for registered participants. Each hour of a RIMS webinar is eligible for one RIMS-CRMP recertification point.
If you have any questions, please contact RIMS Client Services at PD@rims.org or +1 212-286-9292.