Spencer-RIMS Risk Management Challenge
An 8-month-long competition for students, where university teams compete to develop and present the most comprehensive Risk Management program based on a company's case study. This program is managed by the Spencer Educational Foundation. For more information on Spencer, please visit: www.spencered.org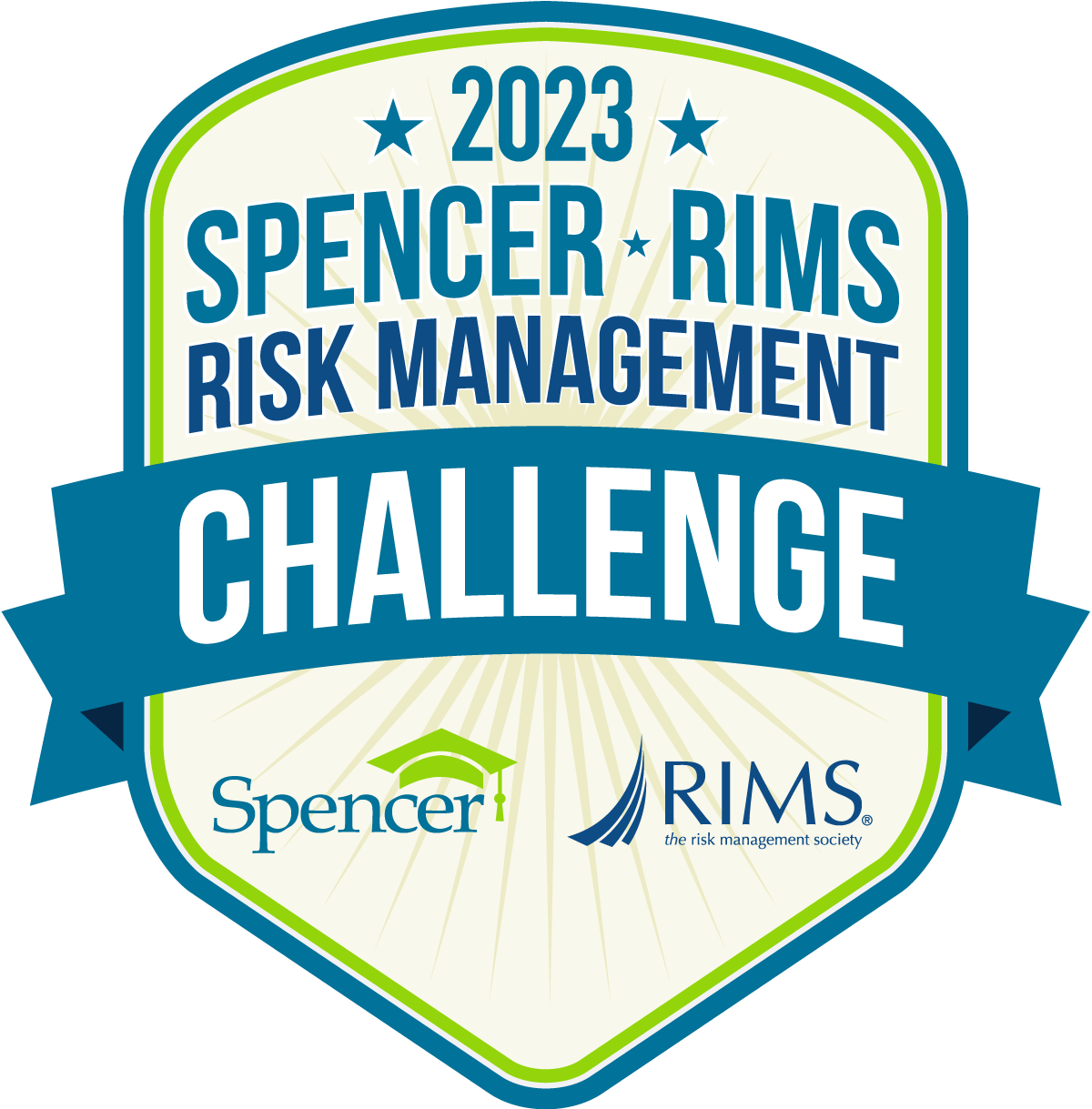 What is the Challenge?
An 8-month-long competition for students, where university teams compete to develop and present the most comprehensive Risk Management program based on a company's case study.
The 2023 Application and Guidelines are now available. Connect with your Faculty Advisor and apply today!
How does it work?
After receiving the case study, students analyze the case study, conduct research and develop a Risk Management program to address the company's issues.
A panel of prestigious Risk Management professionals will judge each team's submission and select the top eight scoring teams.
These eight teams will present their findings at the RIMS 2023 Annual Conference & Exhibition (RISKWORLD) in Atlanta, GA, to a panel of Risk Management professionals and potential employers.
The top three teams will be recognized during the conference finale and awarded cash prizes!

What are the benefits of participating in the Challenge?
Real-world risk management experience by analyzing data and developing a program for an actual company
Guidance from a risk management practitioner
Connections with industry experts who may become a potential employer
Recognition on a national stage
Opportunity to win prize money for your school's risk management program
2023 Spencer-RIMS Risk Management Challenge Schedule*
*Schedule is tentative and subject to change. Spencer will notify participating teams if any deadline is altered.​
| | |
| --- | --- |
| Description | Deadline |
| Application Period Opens | October 2022 |
| Application Period Closes | Friday, October 28, 2022 (Late applications will still be considered) |
| Selected Teams Receive Case Study | By October 31, 2022 |
| Risk Management Report Deadline | Friday, January 13, 2023 |
| ​Top Eight Teams Notified | Friday, February 3, 2023 |
| Students Develop Presentations | February and March 2023 |
| ​PowerPoint Presentations Due | Early April 2023 |
| ​Preliminary Presentation Round (Top 8 Teams) | ​Sunday, April 30, 2023 (In-person at RISKWORLD) |
| ​Final Presentation Round (Top Three Teams) | ​​​​Monday, May 1, 2023 (In-person at RISKWORLD) |
| ​Winner Announcement | Monday, May 1, 2023 (5:00 PM at the Spencer Reception at RISKWORLD) |
*Dates subject to change. Spencer will notify participating teams if any deadline is altered.​
Questions?
For more information about this annual student competition, please contact Spencer's Director of External Engagement, Tandeka Nomvete, at tandeka@spencered.org or call/text (678) 559-6928.
For more information on the Spencer Educational Foundation please visit SpencerEd.org.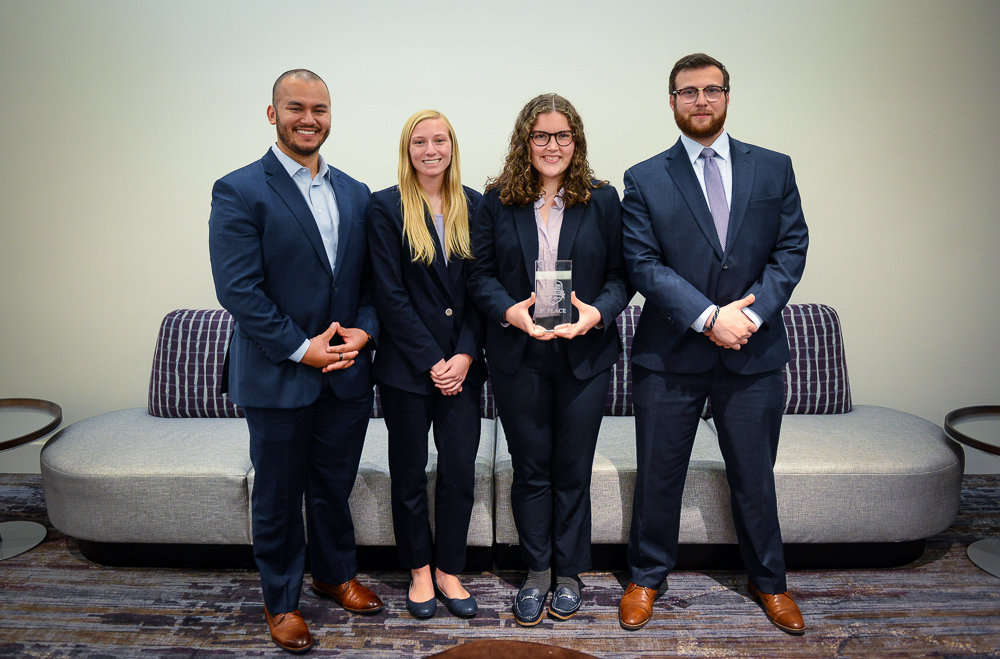 Congratulations to Appalachian State University for achieving first place in the 2022 Risk Management Challenge!