RIMS-CRMP Stories
RIMS 2021 Rising Star Elliott Long on the Benefits of Early Certification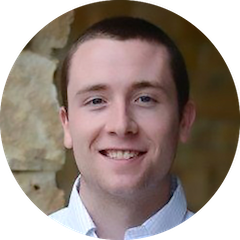 Though he has been in risk management for less than a decade, Elliott Long is already establishing himself as a leader in the profession. Based in Georgia, Long is a U.S. Risk Management Consultant for Aflac and the recipient of the 2021 RIMS Rising Star Award, which honors up-and-coming risk management professionals under the age of 35, or those who have seven or fewer years of professional experience. Long spoke with us about how the RIMS-CRMP has helped him make an impact for Aflac and for the profession, the skills and knowledge risk professionals need to succeed, and his approach to taking the exam.
RIMS: When did you earn your RIMS-CRMP?
Long: March of 2018. I was about three or four years into my risk management career and it has been extremely helpful in a variety of ways.
RIMS: Let's expand on that. How have you applied the knowledge you acquired from the RIMS-CRMP to your work at Aflac?
Long: One of the modules within the exam is supporting decision-making, and that's really what enterprise risk management is all about—helping make better strategic decisions so that the company can achieve its objectives more frequently. I found the techniques within the curriculum very helpful, especially since supporting decision-making requires developing some organizational risk competency, which is another module. It touched on a lot of interpersonal skills as well. All in all, I found it extremely helpful, as I was able to apply what I was learning the next day at work.
RIMS: What influenced you to take the exam?
Long: I knew I needed a risk management certification and I had already been looking at a lot of RIMS resources, like white papers, webinars, and articles. The RIMS-CRMP was still new at the time and I knew it would be extremely helpful to my day-to-day job responsibilities and get me up to speed on risk management best practices. Plus, the continuing education naturally helps keep you abreast of current trends and any changes in best practices. So I looked into it and took it on within a matter of months and it was definitely worth it.
RIMS: What resources did you use to study?
Long: I studied using the free resources that were available on RIMS.org and its Certification page, many of which were white papers. And to me, that was sufficient for studying. Those were very thorough and comprehensive. By coupling that with my real-world experience on the job, I felt that I was prepared for the exam.
RIMS: Did you have special test-taking or study techniques?
Long: My main technique was to avoid cramming. I studied pretty much every workday over the course of about a month before the exam. And then I took it at a Pearson VUE testing center. I found a lot of the test itself to be very real-world based, and it fit nicely with my day job, and I hope that encourages others out there to go for it as well. I think you'd be surprised at how much your day-to-day responsibilities will help you on the exam.
RIMS: You recertified in 2020. What did you do to accumulate your credits?
Long: I think the 50-hour requirement over two years is very reasonable. I'm very active in RIMS, so a lot of the activities I was already doing counted toward recertification. I had the chance to co-author a Risk Management magazine article in 2020 with Emily Bloedel, titled "Four Ways to Build Influence as a Risk Manager," which provided a few credits. We were on the RIMS Rising Risk Professionals Advisory Group together, and involvement on a RIMS committee is another way to get credit, which shows how seamless the process can be. Additionally, I regularly attended RIMS webinars to accumulate credits. Those are thankfully free with my RIMS membership. On a similar note, many consulting firms offer free webinars that count towards recertification credits as well.
For more about Elliott Long's Rising Star honor, check out his April 2021 RIMScast Interview.


Interview by Justin Smulison, RIMS Business Content Manager