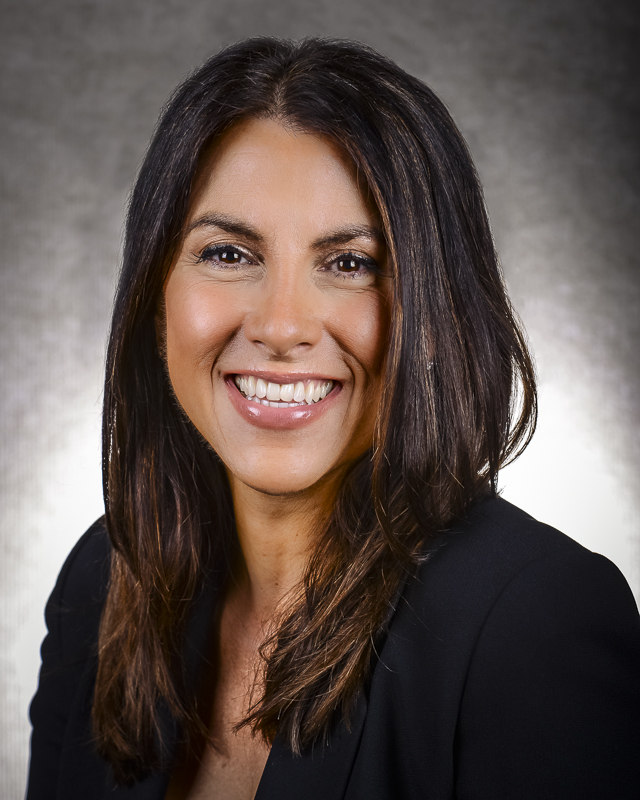 While organizations focus on everyday issues and known risks, evolving and emerging risks are harder to identify, define and quantify. Risk management professionals must work hard to drive greater resiliency with new challenges waiting around every corner.
So, whether you are monitoring potential supply chain disruptions caused by natural disasters and extreme weather or focused on labor shortages, the talent gap and wage inflation and so much more, I encourage you to join the thousands of risk management professionals, globally, who turn to RIMS for knowledge, insights, resources, and peer-to-peer support.
Around every RIMS corner, there are strategies and best practices to help you guide your organizations through today's volatility and advance professionally.
Around the first corner is RIMS in-person events. I was fortunate to recently attend the RIMS Florida Educational Conference which was held in Naples, FL in July. It was such a fantastic conference and I want to send a big thank you to the RIMS Florida Chapter leaders for welcoming me. It was a privilege to address members of Florida's risk management community and to see the camaraderie, support and passion of these professionals, first-hand. The Florida Educational is just one of several amazing RIMS Regional Conferences that take place throughout the year. Here is a list of them all.
The next RIMS Conference is the RIMS Canada Conference from September 11 – 14 in Ottawa. RIMS Canada is excited to welcome keynote speakers: Sinead Bovell, a future of work and artificial intelligence thought-leader; General Roméo Dallaire, who will focus on leadership and crisis management; and Melissa Agnes, who will share her crisis management expertise with attendees. With a star-studded lineup of speakers, a dynamic learning program and an exhibit hall that is full-to-capacity, RIMS Canada Conference will definitely be an unforgettable experience. Kudos to the RIMS Canada Council and the volunteers serving RIMS ten Canadian chapters for all your hard work.
November seems far away but it's just around the corner. RIMS Enterprise Risk Management (ERM) Conference will be held in Denver from November 2 – 3. The conference is set to deliver a variety of learning experiences to meet the needs of those risk professionals who are new to ERM, as well as those who are looking to take their ERM program to new heights. This year's ERM conference will feature 20 sessions covering today's most pressing business challenges and the ERM strategies needed to strengthen resiliency. I want to thank the volunteers who serve on RIMS Strategic Enterprise Risk Management (SERM) Council for their dedication. The Council is currently reviewing all the session submissions so that we can announce the full RIMS ERM Conference agenda and open registration in the coming weeks.
Planning for RISKWORLD 2024 (May 5 – 8 in San Diego) is also underway. The Annual Conference Program Committee, a committee made up of volunteer risk professionals, is currently accepting session submissions. RIMS is ready to build on the momentum of this past RISKWORLD and is beyond confident RISKWORLD 2024 will be a huge success.
While in-person events are great, sometimes risks can't wait and knowledge is needed on-demand.
If you are looking for a quick update on hot topics in risk management and the insurance industry, make sure your RIMS profile is set so that you receive RIMS RISKWIRE digests and The Weekend Read.
For monthly thought leadership, be sure to check out RIMS Risk Management Magazine. The July/August issue is now available and features an exceptional article about managing data security.
If listening to risk management insights is your jam, tune in to RIMS podcast series. Celebrating its 250th episode, RIMScast connects the RIMS community with leaders who share real-world stories of successful risk management in action. Most recent episodes include artificial intelligence, fleet safety and a special feature with the Spencer Educational Foundation on opportunities to support the next generation of risk management leaders.
And, to build lifelong professional relationships, I can't express enough how important it is to engage with your local RIMS Chapter. So many RIMS members credit their chapter experiences for strengthening their networks, but for also creating a place for them to learn about best practices and gain new ideas. There are 80 RIMS chapters globally and, most likely, one just around your corner.
RIMS value and success is largely due to the generous professionals who continue to share their experiences and who ensure that the best-of-the-best risk management solutions are there for us around every RIMS corner. I sincerely thank all of you for your contributions.
Together, we are RIMS.
Sincerely,

Jennifer Santiago, RIMS-CRMP, MBA, ARM
RIMS 2023 President