RIMS Diversity, Equity & Inclusion Vision Statement
RIMS is driven to empower us all to build a highly diverse, equitable and inclusive culture of belonging in our global risk community.

RIMS Celebrates Hispanic Heritage Month
Featured White Paper
This year's RIMS Marsh Excellence in Risk Management Report—based on responses to a survey and conversations with risk professionals, C-suite executives, and DE&I experts—examines how organizations are looking at DE&I, undertaking related initiatives, and measuring their impacts.
Learn More
RIMS Celebrates National Indigenous Peoples Day

Rejoining RIMScast is special guest, Victoria Nolan! Victoria is a member of the RIMS Diversity, Equity, and Inclusion (DEI) Council and the owner of Victoria Nolan Enterprises. Previously, she was the Risk Manager at Clean Water Services in Oregon for 30‒½ years.
June 2021 marks the annual Pride Month. In Victoria's interview, she discusses the new legislation that protects those in the LGBTQ+ community, the anti-LGBTQ+ bills that have been enacted into law this year, how these both impact the risk profession, and what risk leaders can do to influence their organizations to protect their LGBTQ+ employees. Victoria also shares what the RIMS DEI Council is doing to help provide safety and opportunity for LGBTQ+ risk professionals, her own personal and professional experiences over the last year as a member of the LGBTQ+ community, and her advice to other risk leaders on improving DEI in their workplace.

RIMS Celebrates Asian American and Pacific Islander Heritage Month
To Our Community:

As a global organization, RIMS is overwhelmingly against any acts of hatred or violence and will continue to make it our priority to provide a welcoming and safe space for all races, ethnicities, backgrounds and identities.

To the Asian members of the RIMS community, we support and stand with you. We are so thankful for the amazing professionals who comprise the RIMS family and who have taken the initiative to help us build a better Society.



Mary Roth
RIMS CEO
RIMS Celebrates Women's History Month
To Our RIMS Family:
This month we celebrate the amazing progress woman have made throughout history. We celebrate the women who have broken down barriers in business and government, who have fought for systemic changes that continue to create greater equity and who have inspired innovation in business, science, medicine and other crucially important fields. Women around the world should take Women's History Month to not only reflect on those trailblazing women who came before us, but proactively seek out opportunities to impact change, to mentor and lead.

We thank our volunteers, members and ALL risk professionals for doing their part to make RIMS an inclusive and welcoming professional community. However, while we have made progress, we still have a long way to go.

March 8th is International Women's Day and RIMS will take this opportunity to continue to empower women and ensure diversity, equity and inclusion is a priority in this profession. As we move forward, we encourage our community to dedicate their time, share their experiences and the lessons they have learned to pave the way for future generations of women leaders.

Ellen Dunkin
RIMS President

Mary Roth
RIMS CEO
RIMS Celebrates Black History Month

"Each year, we celebrate Black History Month as a way to honor our ancestors and to acknowledge the achievements of Black people throughout America's history. We say thank you to those who stood strong paving the way for us to be successful and triumphant in our lives. We think of them and know that we are built out of the same sustaining power. Today, we use their stories and their journeys to inspire greatness within us and to positively contribute to this rewarding profession. We continue this legacy through mentoring, recruitment, scholarships, and leadership. Respectfully, we are committed to creating opportunities for continued growth and inclusion in the risk profession."
Shetikka P. Royal
Risk Manager, Primo Water North America, Inc.
D&I Chair, Atlanta Chapter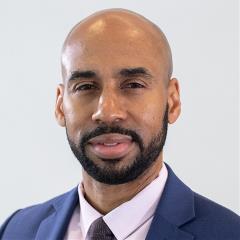 Diversity as a Successful Business Division with Rodney Johnson
In this episode, RIMScast's Black History Month coverage continues with a look at successful supplier diversity initiatives in risk and insurance with Rodney Johnson; the Vice President of Culture and Inclusion in the Business Division at Gallagher
Measuring the success of a diversity initiative can be a challenge but assessing a supplier diversity initiative is one way to generate returns. In Justin and Rodney's conversation today, they discuss how and why such initiatives are key to attracting and retaining Black and diverse talent in the risk profession year-round.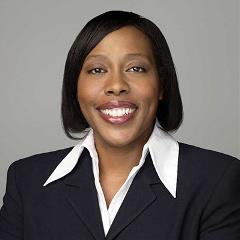 Discussing Black History Month and the Risk Profession with Tammy Franklin of Marsh
It's February 2021, Black History Month. In recognition of this, RIMScast is bringing some fresh perspective on the state of the risk profession when considering Black employees and leadership. Joining Justin Smulison to facilitate this discussion is Tamara "Tammy" Franklin; the Chief Digital Data and Analytics Officer at Marsh. Tammy is also the Executive Sponsor of the African Heritage Employee Resource Group at Marsh.
In this episode, Tammy discusses some of her own experiences in the risk profession and offers her ideas on how employees and companies can successfully invest in Black talent. She shares how 2020 has impacted how companies are...
A Message To Our Community:
"Today, more than ever before, we must listen, we must learn, we must act, and we must do better."
RIMS Taking Action: Confronting Racial Biases in Risk Management
Held on Friday, June 12, this webinar is a poignant conversation about the ongoing and debilitating racial roadblocks that stand in our way, as well as the opportunities that risk professionals have to be a part of the solution.
During the webinar, attendees asked important questions to the panel and to RIMS.
"We celebrate Hispanic Heritage Month and honor those in our community that have paved the way for our success and inspired us to achieve greatness in this rewarding profession. Now, it is up to us to expand on those accomplishments and, through mentoring, recruitment, scholarships and leadership, create opportunities for others to follow in our footsteps. Most importantly, we must always demonstrate the beauty and compassion of our community, showing respect for all diverse cultures through our actions and words. Unidos ganamos."
Manny Padilla
Vice President, Risk Management & Insurance
MacAndrews & Forbes Incorporated
RIMS Risk Management Talent 2025 Report
The RIMS Risk Management Talent 2025 Report aims to provide a better understanding of who comprises the profession today and where skills and experience can be strengthened. The survey also explored the perception of diversity, as it is inexorably tied to hiring practices. Results showed that diverse perspectives is a trait many risk professionals look for when seeking employment or trying to build an inclusive corporate culture.
RIMS Diversity, Equity & Inclusion Advisory Council

The purpose of the RIMS Diversity, Equity & Inclusion Advisory Council is to identify relevant DE&I goals for RIMS to pursue, and advise RIMS on how best to achieve those goals.
2020-2022 RIMS Diversity, Equity & Inclusion Strategy

Driving Intentional and Inclusive Thought Leadership
Driving intentional and inclusive thought leadership means moving with intention—advocating an approach to diversity, inclusion and equity that is supported by accountability and action.
Focus on the Future
RIMS' focus is on building a framework and driving conversations that will attract future diverse leaders, while also developing inclusive leadership competencies and fluency within the existing industry.
Culture & Capability Within Our Communities
Within RIMS we believe in building a diverse and inclusive culture that enhances our ability to impact our communities and partner with them to build a more aware and socially responsible industry.