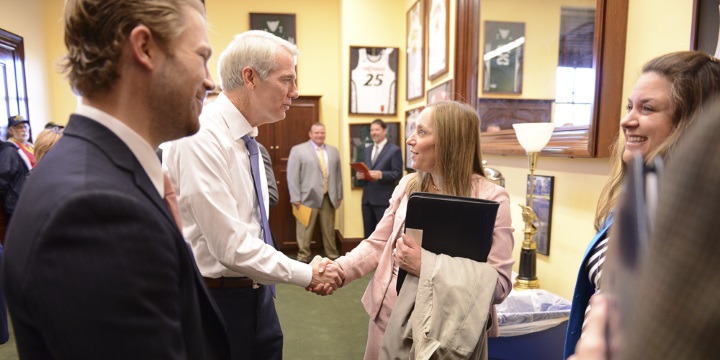 WHY DOES YOUR VOICE MATTER?
Grassroots advocacy is the most critical element in ensuring that lawmakers are aware of the policies affecting the practice of risk management. As risk management professionals, your insight carries significant weight with lawmakers because you can speak to the issues affecting the profession and constituents in their district and state.
Lawmakers NEED TO HEAR FROM YOU!
As their constituents and important stakeholders in civil society, they need to hear from you about what types of policies will help you to more effectively strengthen their communities.
Advocacy and engagement with policymakers is a tool that is readily available to you via RIMS. Particularly with the national flood insurance program as a distinct policy priority of Congressional leadership and the lack of a long term reauthorization to continue the program, the threat of policies that could hinder our work is imminent.
For questions please contact Whitney B. Craig, RIMS Director of Government Relations at wcraig@rims.org.